Fonseca Port, 2008
Unfiltered Late Bottled Vintage Port (Includes mahogany gift box with wine accessories as illustrated)
Description
"Deep red, 95% opaque. Violets on the nose, very floral, very blueberry. Surprisingly restrained palate on entry; fruit is plentiful and tannins are gentle but give structure. The aftertaste is big and energetic. Excellent port, dominated by fruit but with good structure" *The Port Forum*

A robust, old-fashioned LBV with exceptional body and grip produced primarily from foot-trodden wines from Fonseca's vineyards. It is intense, firm and long on the finish, with impressive depth and complexity in the rich Fonseca style.

Unfiltered LBVs will throw a "crust" (sediment) just like a Vintage Port and must be decanted prior to consumption.
You might also be interested in: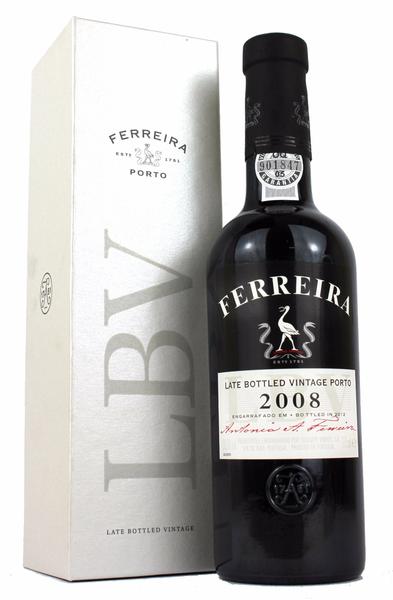 Ferreira, 2008
Late Bottled Vintage Port - HALF BOTTLE 37.5cl
***Special release from the Ferreira Cellars***
***90 Points- Wine Spectator***
The 2008 Ferreira …
£18.95