Chianti Rufina, 1985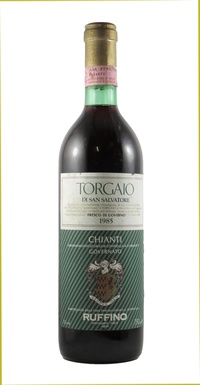 Ruffino - Torgaio Special offer was £59.95 now £30.
Description and Reviews:
1985 Ruffino - Torgaio has The typical characteristics, it exhibits a bright ruby colour which deepens to garnet with time, a fruity nose with black cherry and violets, with a more pronounced character of finesse when the wine undergoes ageing. The palate is balanced, fruity, slightly tannic which is refined over time to a soft and velvet taste.
Like Chianti Classico, which was part of the same set until it was awarded its own DOCG in 1996, Chianti Rufina is held in great esteem. It may lack the power and body that a Classico offers, yet this fragrant red is highly regarded for its exceptional character: it is fruity, elegant, well structured and worthy of ageing. Like all Chianti, it must comprise at least of 70 percent Sangiovese.

£30.00 inc UK VAT (where applicable) *