Rosso Toscano, 1993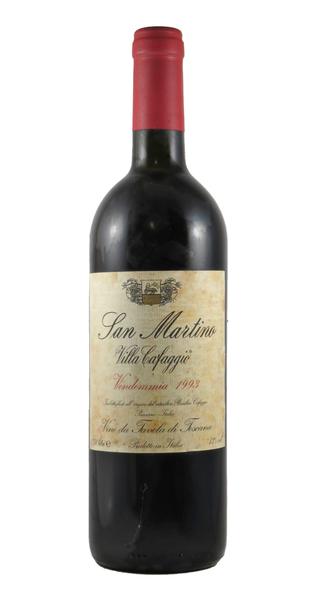 San Martino - Villa Cafaggio
CLEARANCE OFFER | WAS £44| NOW £25

Description and Reviews:
Villa Cafaggio's San Martino is of an intense garnet colour and has a bouquet with notes of mulberries and raspberries. Full on the palate, there are notes of black bilberries, with a complex roasted flavour and very soft tannins. The finish is very lingering and intense.
The grapes used in the production of this Super Tuscan are destemmed and delicately crushed to minimize damage to the skin. Maximum extraction of colour and tannin is very important and fermentation is encouraged through the addition of selected yeasts. The alcoholic fermentation takes place in wooden vats at controlled temperatures not exceeding 30°C. The wine is left in contact with the skin for 3 weeks and malolactic fermentation takes place exclusively in barriques, helping to define the wine's structure and balance.
£25.00 inc UK VAT (where applicable) *