Chianti Classico, 1980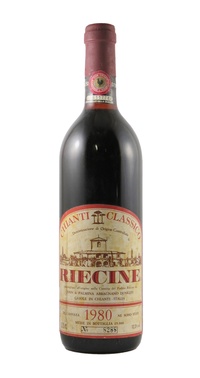 Riecine
Description and Reviews:
The 1980 Chianti Classico Riecine is characterised by its red and black cherry character, intermingled with notes of wild herbs, mint and spice, supported by a racy acidity and mellow tannins.

Chianti, situated in Tuscany in central Italy, is home to probably the best-known and most iconic of all Italian wines. The area's most highly regarded wines come from the Chianti Classico zone which is the heartland of the Chianti wine region – its traditional and longest-established vinicultural area. This fame is due not just to the high quality of the wines, but also to the classico zone's iconic Tuscan landscape and wine making traditions.

£69.00 inc UK VAT (where applicable) *