1994 Calem Vintage Port, 1994
Vintage Port
Excellent provenance

* Free standard UK delivery on orders over £100
* Free vintage report, tasting notes and message
* 3 month replacement guarantee
* IWC Fortified retailer of the 2021 and 2019
* 5 Star Trusted Shops rating
Description
The Calem 1994 Vintage Port has been stored in the Calem cellars since production.

The 1994 Calem Vintage Port has a deep garnet colour, with a hint of blue in the meniscus. Black fruits and blackberries dominate on the nose with tobacco and spirits. Beautiful in the mouth with alcohol and resolved tannins, great fruit still dominates. Lovely finish. 92/100 TC VWP 11/19

Vivino review:
It has a dense, even, opaque crimson colour, with a very rich, dark well of black fruit and floral aromas, with all sorts of mineral and delicately spicy nuances. On the palate this has a beautifully focused sweetness, with a supple, svelte quality of black fruits, that is pure and very long and silky through the mid palate. There are fine chocolaty tannins adding plush depth, and the spirit is nicely integrated. This wine has lovely balance too, with excellent length, emphasising the harmony and structure of the wine.
You might also be interested in: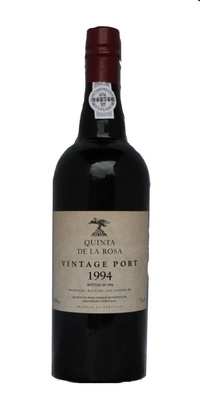 Quinta de la Rosa, 1994
Vintage Port

1994 was a great vintage for Port, with a slow and long ripening period to add a great deal of complexity to the wine. …
$112.16 USD