A big welcome to Pocas Ports.
Posted 22 August 2019
by Vintage Wine and Port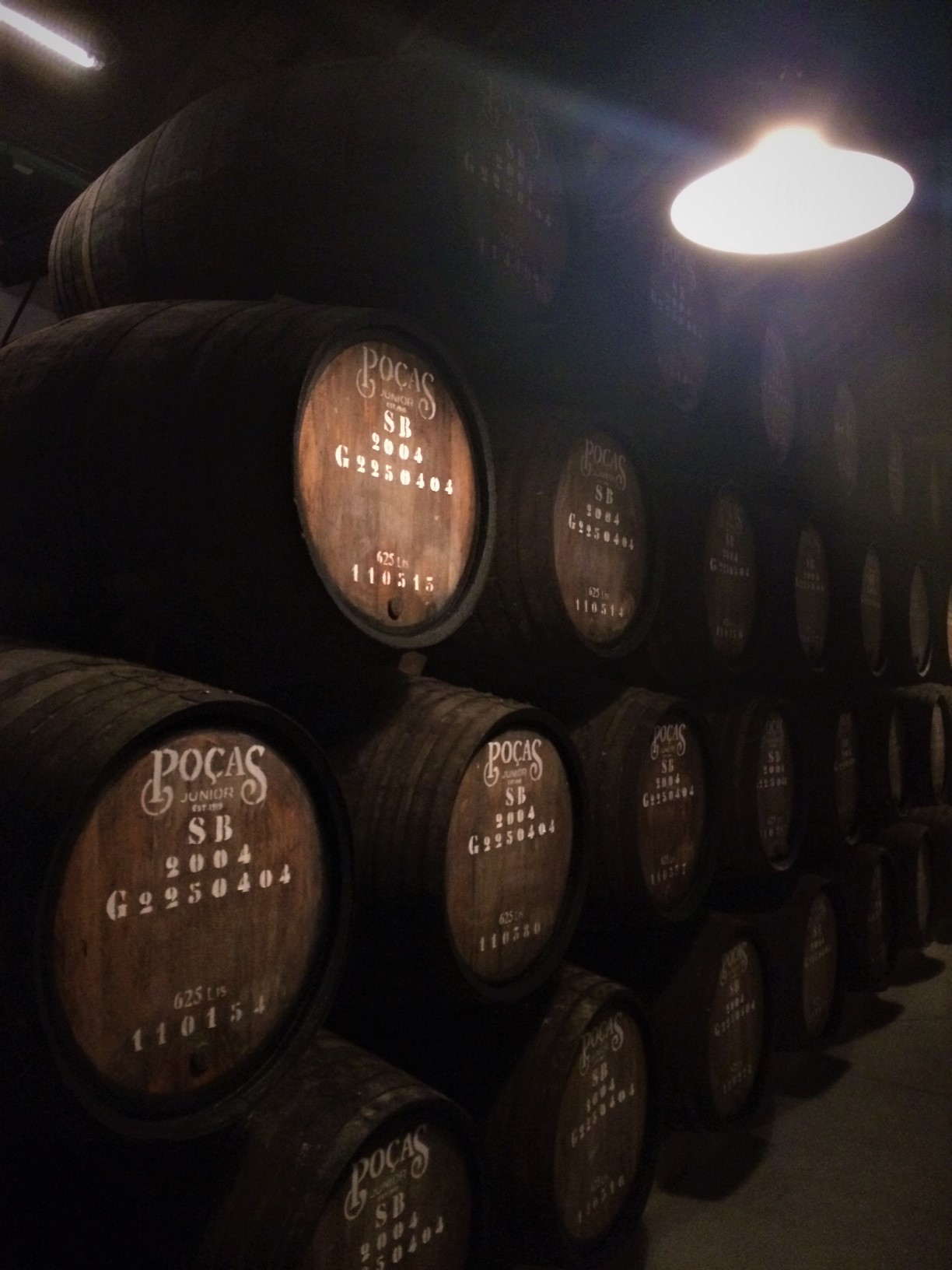 Barrels of Port ageing in the Pocas cellars.
In February 2019, Ben Funnell and Tony Carter (our Manager and Owner) were invited to taste the amazing range of port available from Pocas. Hosted for the day by Pocas' head wine maker André Barbosa, they were treated to some of the crown jewels of the collection - including a taste of a 100-year-old port bottled to celebrate the 100th anniversary of this historic port house.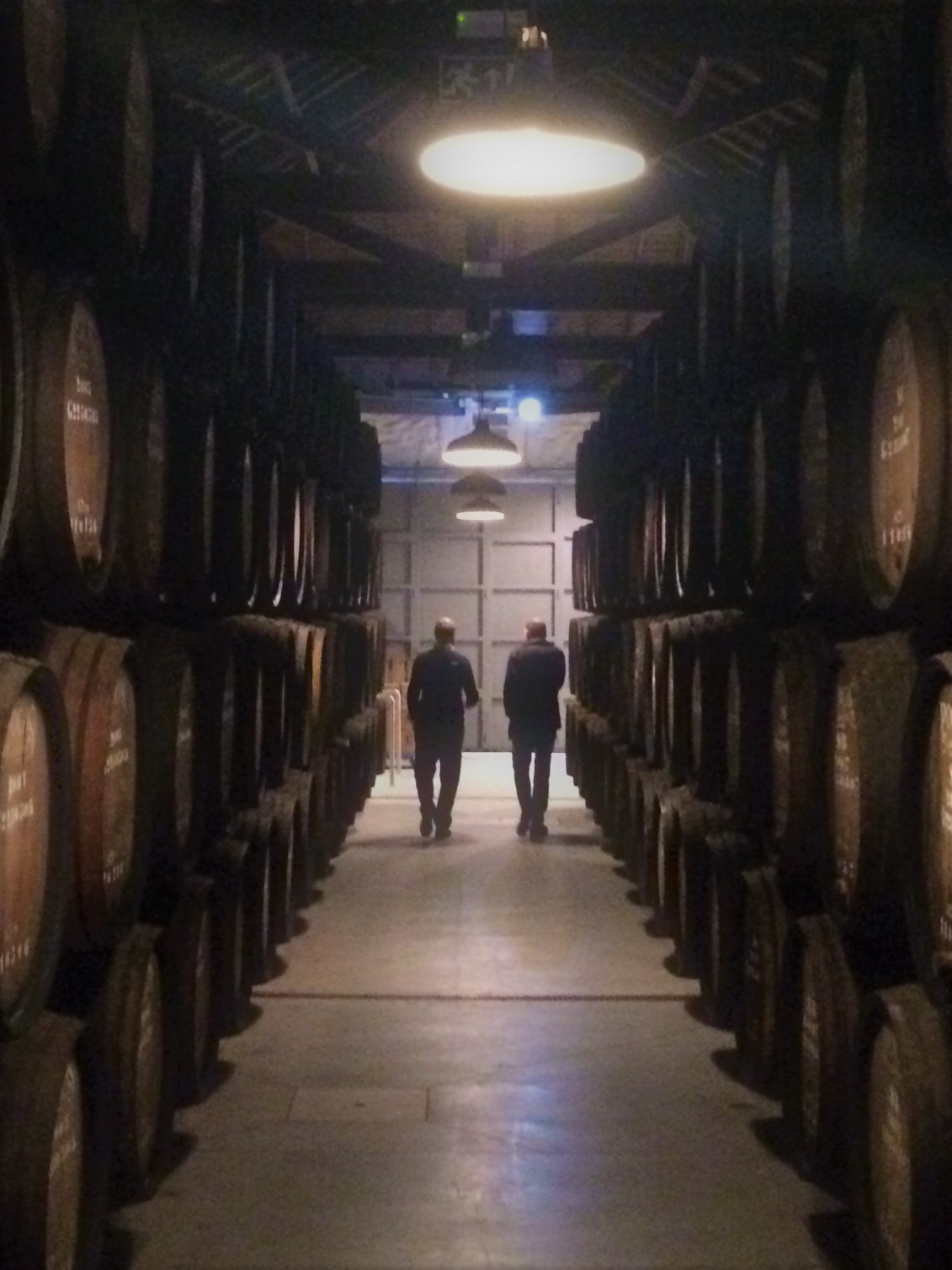 Tony Carter and André Barbosa explore the Pocas cellars.
Focused on the Portuguese market, the impression was that Pocas offers a drier style of port tailored more towards the continental preference. For our tasting team this makes for a refreshing change from the sweeter style English market-focused ports. Highlights include tasting the sublime 1967 Colheita and also the recent 2017 Vintage. There was also a lovely curiosity called Quinado; port blended with quinine to form a liquor (technically it can't be called port) like no other we have tasted. Originally it was blended a a preventative for malaria, but now it has been recreated for your pleasure.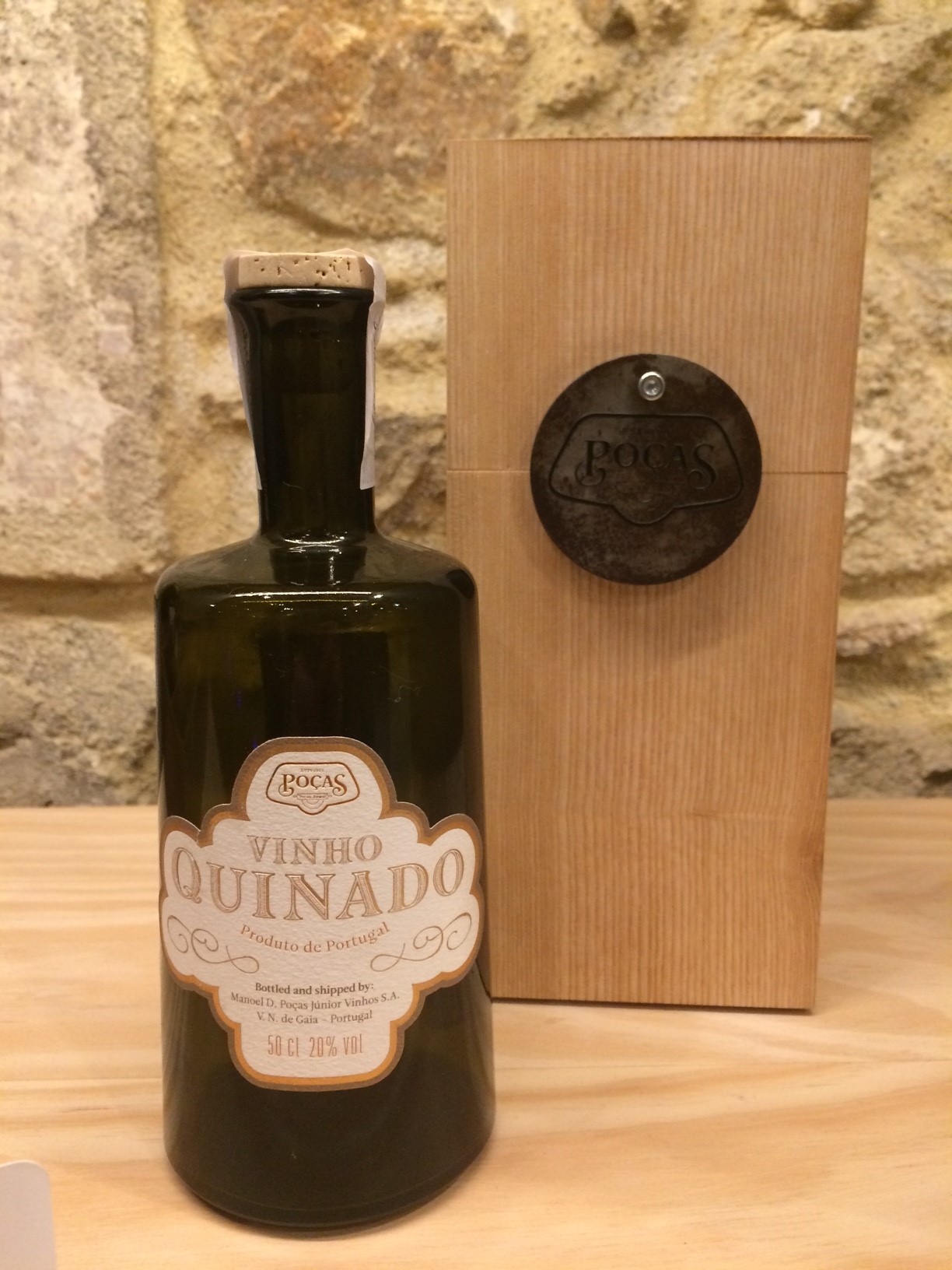 Pocas' aforementioned Quinado Liquor.