Colheita Port | Vintage Wine and Port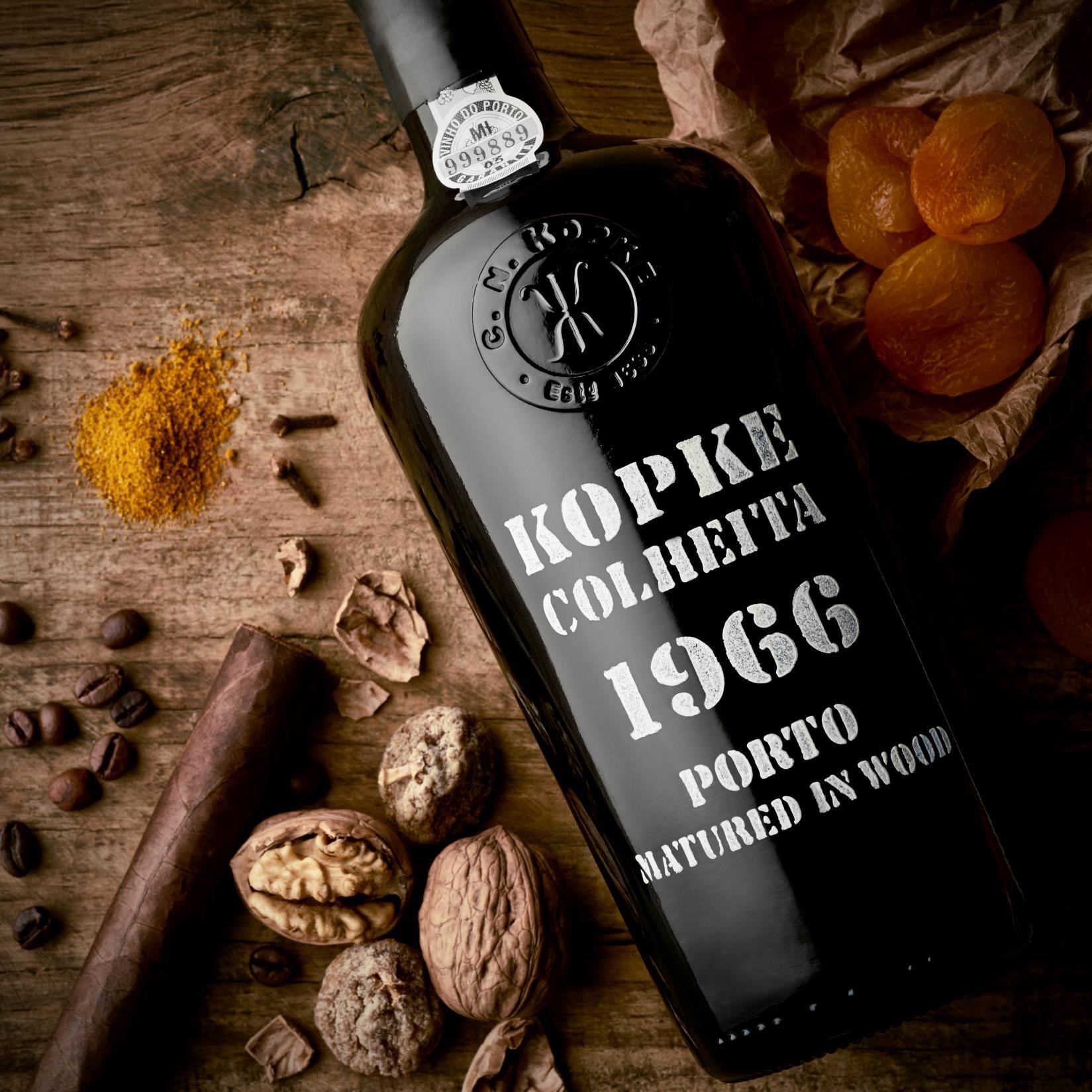 About Colheita Port
Colheita Port is a category of tawny Port where all grapes are from a single vintage. In Portuguese, the word Colheita means harvest and can be construed therefore, to mean vintage as well. Some shippers such as Taylor and Graham use the term 'Single Harvest Port' instead of Colheita. Colheitas can offer excellent value as they're usually less expensive than similarly aged Vintage Ports. There's even less Colheita bottled than Vintage Port, typically only 1% of all Port produced in any given year.
By law, Colheitas should be matured in wooden casks for at least seven years, although in practice they tend to be aged for much longer - sometimes up to 100 years. They are bottled only when the producer decides that the Port is ready to drink. Unlike Vintage Port they will not improve after bottling but will keep for many years. The label should carry both the vintage and the bottling date.
Colheita port combines all the sweet, dried fruit and nutty finesse of an aged Tawny with individual vintage character. In order to make the category more appealing to consumers, some shippers such as Taylors have replaced `Colheita' with the term `Single Harvest Reserve', with some success.
It should be noted that there are also White Colheitas, These have a beautiful flavour profile and extraordinary aromatics and although it is a rare category, they're really worth seeking out.
Colheita Port - our passion for Port
At VWP we love the Colheita Port category and have developed it so that we now offer the largest range outside of Portugal. Our award-winning line up features many exclusive producers such as Burmester, Quevedo, W. Hart and Devesa to name a few.
We want you to experience and enjoy these wines and so if you need any advice please
Contact Us
.
Storing and Serving Colheita Port
Bottles with T-stoppers such as colheita Ports should be stored upright and kept away from light and temperature variations. Stored well, these bottles will last many decades without degradation - after all the wine has undergone oxidation in the barrel. The great thing about this type of Port is that it can be served straight away after opening without any special preparation. We recommend serving just slightly chilled at 14-16C in a white wine glass or similar. It is possible that Colheita will deposit a small amount of sediment if bottled unfiltered or after long period of storage. This does not affect the quality of the drink. Colheita Port will drink well for up to three months once open, far longer than any Vintage Port, Additionally, Tawny Port is one of the easiest pairings with a multitude of dessert dishes.
Return to General Port Wine Page
Our Collection of Colheita Port
188 Colheita Ports found.