Niepoort Port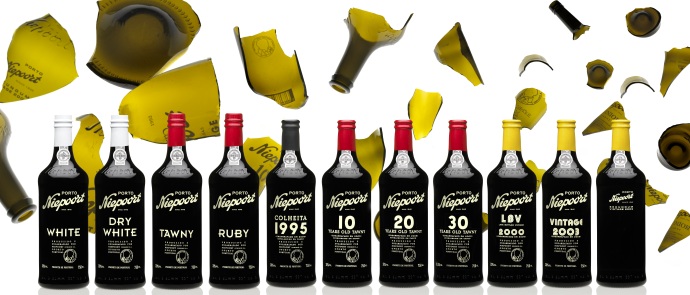 While several Port Houses were founded by British families emigrating to the Douro valley, some families from other countries moved out too – the Niepoort family, for example, arrived from the Netherlands in the 19th Century.

Since the company's founding, it has passed through five generations of the Niepoort family, now in the hands of brother and sister Dirk and Verena Niepoort. Dirk runs the firm with a dedication, passion and enthusiasm which has made him one of the most popular figures in the trade. Formerly more well-known for their Colheita (barrel-aged tawny) Ports, Dirk has striven to improve the status of Niepoort's Vintage Port wines. They have placed great importance on understanding the soils, climates and grapes that go into their wines, which has led Dirk down the path of Biodynamics: respecting the "moods" of Nature, to find the balance between biodiversity and minimum intervention. He has upgraded their vineyards, most now being certified 'organic' as the company continues to buck industry trends, and is himself an advocate of 'treading' the grapes by foot for maximum colour and flavour.

Niepoort Vintage Port's unique style can be appreciated when very young, but still will mature to become as long-lived as any other. Production is tiny compared to other, larger producers so a bottle of Niepoort is a rarity. Their mission is to preserve their niche player position and continue to create great Port and Douro wines, bringing together secular tradition and innovation.
Buy with confidence
All of our wine gifts are available for immediate delivery from our own cellars. Your gift is backed up by our 5-star Trusted shops customer service rating.
Free standard UK delivery for orders over £100
Free tasting notes and personal message (add at the checkout)
Three month replacement guarantee
Choice of Gift Boxes
Winner 2022, 2021 and 2019 IWC UK Fortified Wine Merchant of the Year
Winner Decanter 2022 and 2020 Fortified and Sweet WIne Retailer of the Year
5 Star Trusted Shops Rating
24 products found.