Dow's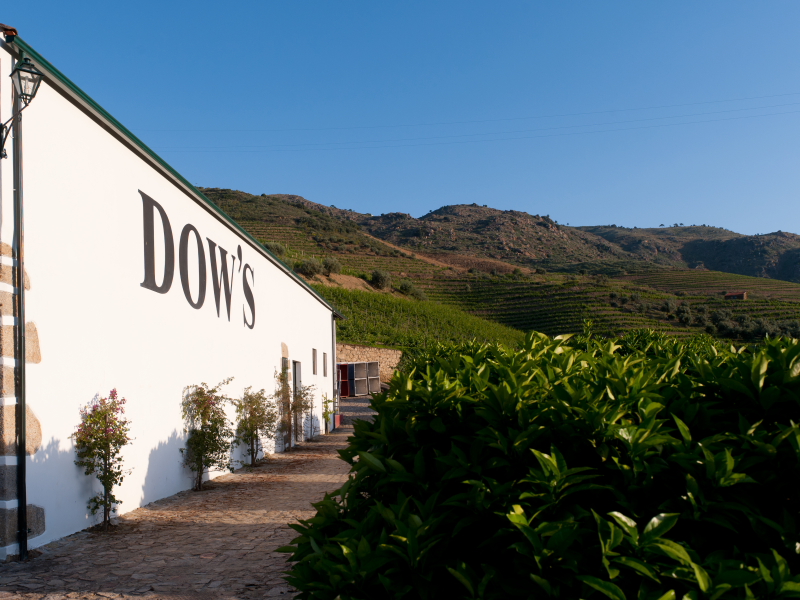 For over 200 years, the name Dow has been associated with fine Port from the Upper Douro Valley. Dow's are known for their superbly concentrated wines; intense and tannic when young, maturing to a superlative racy elegance with violet and mint aromas. Their distinctive drier finish is the hallmark of Dow's Port wines. James Suckling of Wine Spectator tasted a Dow's port over a hundred years after its bottling, an 1896, and described it as: "…an amazing ruby colour with a garnet edge, it smelled of raisins, black pepper and berries. It was full-bodied, with masses of fruit intertwined with layers of velvety tannins. It was superb."

The story of this House is unusual – rather than a British merchant journeying to Oporto, it was Bruno da Silva who travelled from Oporto to London. Importing wine from his home country, he was quickly accepted into London society and gained a fine reputation for his wines. With the outbreak of the Napoleonic wars, many merchants ceased shipping rather than coming under fire in the Bay of Biscay, but da Silva obtained Royal permission to arm his ships. Securing safe passage, his became the first and only port shipper to use its own armed protection for transport across the Bay. In 1877, his company merged with Dow & Co. With the merger, it was decided to keep the brand name as 'DOW'S', the name remaining to this day.

Dow's owns the Quinta do Bomfim and Quinta da Senhora da Ribeira vineyards and, using these, even on undeclared years produces some truly superb Single Quinta port wines.
Buy with confidence
All of our wine gifts are available for immediate delivery from our own cellars. Your gift is backed up by our 5-star Trusted shops customer service rating.
Free standard UK delivery for orders over £100
Free tasting notes and personal message (add at the checkout)
Three month replacement guarantee
Choice of Gift Boxes
Winner 2022, 2021 and 2019 IWC UK Fortified Wine Merchant of the Year
Winner Decanter 2022 and 2020 Fortified and Sweet WIne Retailer of the Year
5 Star Trusted Shops Rating
46 products found.