Kopke Port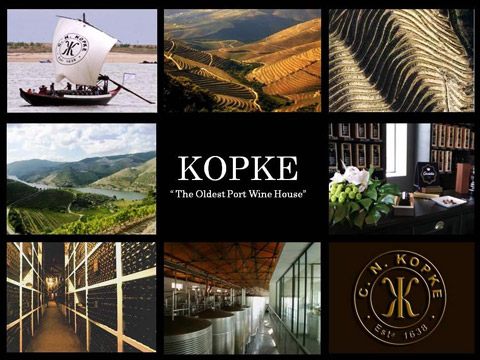 Kopke is the oldest port house in the world and boasts an impressive collection of aged colheita ports.

In 1638 the German diplomat Cristiano Kopke founded the Douro wine shipping company that became universally recognized as the first Port house in Port wine history. In 2011 Porto Kopke will celebrate 373 years of continuous production of fine porto with grapes from its famous Quinta São Luiz with its many gold-medal winning vintages. However, it wasn't until 1675 that a shipment frostencil-new.jpgm the Douro to Holland was first called "Porto" and in 1678 that the Oporto customs office registered its first shipment of Porto to England.


The hand stenciled Kopke Port bottles express the traditional artisan quality and nostalgic appeal long associated with the enjoyment of the finest ports.
Buy with confidence
All of our wine gifts are available for immediate delivery from our own cellars. Your gift is backed up by our 5-star Trusted shops customer service rating.
Free standard UK delivery for orders over £100
Free tasting notes and personal message (add at the checkout)
Three month replacement guarantee
Choice of Gift Boxes
34 products found.