Graham's Port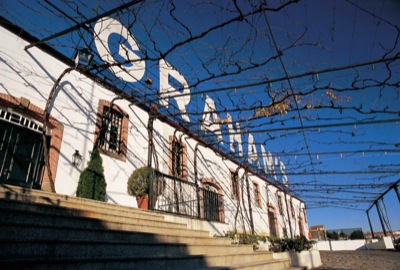 Graham's, one of the most outstanding producers of vintage port, owns five separate mountainous vineyards, located in different parts of the Douro region – each with the maximum 'A' grade classification. They have left as much of the original wild plant life undisturbed as possible, preserving biodiversity to contribute to unique and powerfully expressive wines reflective of the terroir. Graham's wines are renowned for remarkable richness, concentration and firm tannic structure which combine to give brilliant longevity. The House style is known by its intense floral notes, opulent berry fruit flavours and flair.

The story of Graham's is that of two families, across three centuries. Founded in 1820 by two brothers, William and John Graham, the company was one of the first to invest in its own vineyards in the Douro Valley, and remains a pioneer innovating new techniques in winemaking to this day. Today, since their acquisition by Symington Family Estates, five Symington cousins share responsibility for the company. The Symington family has also been involved with Port for generations. Nearly a century after their ancestor AJ Symington left the employ of Graham's to strike out on his own, the family came full circle to return to the company.

Graham's only produce Vintage ports in the very best years, creating superb long-lived quality, but on undeclared years produce their famous Single Quinta ports from the Quinta dos Malvedos.
Buy with confidence
All of our wine gifts are available for immediate delivery from our own cellars. Your gift is backed up by our 5-star Trusted shops customer service rating.
Free standard UK delivery for orders over £100
Free tasting notes and personal message (add at the checkout)
Three month replacement guarantee
Choice of Gift Boxes
Winner 2022, 2021 and 2019 IWC UK Fortified Wine Merchant of the Year
Winner Decanter 2022 and 2020 Fortified and Sweet WIne Retailer of the Year
5 Star Trusted Shops Rating
62 products found.