Chateau Lafite Rothschild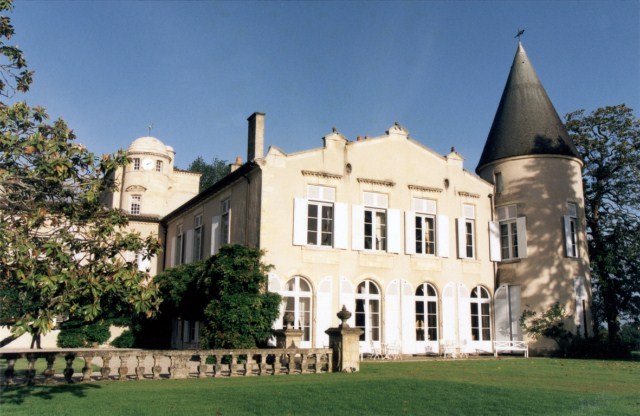 The vineyards of Chateau Lafite Rothschild are found at the northern tip of the Pauillac appellation. The current owners, the Rothschilds of the famous banking dynasty, bought the property in 1866, but this is a different branch of the family from that which purchased Chateau Mouton-Rothschild.

With a base largely of gravel, the vineyard is unsurprisingly dominated by Cabernet Sauvignon (71%) with the balance comprising Merlot (25%) Cabernet Franc (3%) and Petit Verdot (1%). Grapes are hand-harvested and vinified. The Grand Vin volume varies greatly according to the vintage, but is frequently less than half the total crop, and is usually no more than 20,000 cases. Fermentation takes place in stainless steel vats, after which the wine is run off into barrels, 100% new for Lafite itself.

Throughout the 20th century Lafite was dogged by periods of inconsistency, often producing sublime wines but failing to live up to its billing in other years. However since 1994, under the control of Charles Chevallier, Lafite has achieved an admirable level of consistency with some remarkable wines often vying for the title of "Wine of the Vintage".

In style, Lafite wines are often described as having a perfumed elegance and finesse, to contrast with the more masculine power and structure of Latour or the more exotic and intense flavours of Mouton. In great years the wine has the ability to age for at least 50 years, often longer.
Buy with confidence
All of our wine gifts are available for immediate delivery from our own cellars. Your gift is backed up by our 5-star Trusted shops customer service rating.
Free standard UK delivery for orders over £100
Free tasting notes and personal message (add at the checkout)
Three month replacement guarantee
Choice of Gift Boxes
Winner 2022, 2021 and 2019 IWC UK Fortified Wine Merchant of the Year
Winner Decanter 2022 and 2020 Fortified and Sweet WIne Retailer of the Year
5 Star Trusted Shops Rating
8 products found.