Chateau Coutet, 1984
Barsac, Premier Cru Classe
* excludes delivery (free standard UK delivery on orders over £100)
Description
Magnificent. Deep gold color and with air rich open nose of lanolin, candle wax, dried orange peel, citrus fruits, crisp apples, floral notes of rose, dried tubers, dried faded potpourri over zesty bright pineapple. acidity. Medium weight, medium finish, complete and wonderfully balanced.
Condition
top shoulder - labels good
You might also be interested in: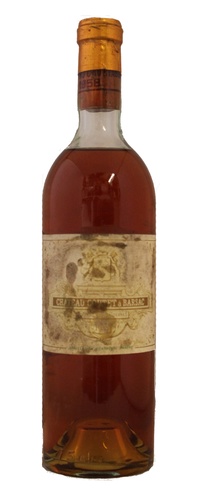 Chateau Coutet, 1958
Barsac, Premier Cru Classe
Vanilla, caramel, palate with good structure; long finish.
£155.00

Chateau Coutet, 1969
Barsac, Premier Cru Classe
Magnificent. Deep gold colour and with air rich open nose of lanolin, candle wax, dried orange peel, …
£179.95