1941 Wine and Port Vintage
Poor year. Vintage Port: A few rare bottles of Colheita exist - a rare and precious commodity.


Buy with confidence
All of our wine gifts are available for immediate delivery from our own cellars. Your gift is backed up by our 5-star Trusted shops customer service rating.
Free standard UK delivery for orders over £100
Free tasting notes and personal message (add at the checkout)
Three month replacement guarantee
Choice of Gift Boxes
Winner 2022, 2021 and 2019 IWC UK Fortified Wine Merchant of the Year
5 Star Trusted Shops Rating
2 products found.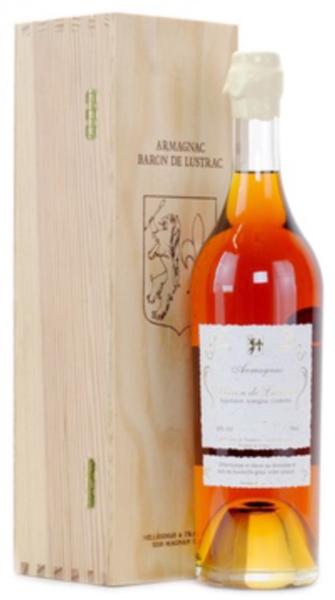 Baron de Lustrac, 1941
Vintage Armagnac
In Original wooden Gift Box
A rare 1941 vintage Armagnac from Baron de Lustrac.

Baron de Lustrac is a small traditional éleveur specialising in fine old Armagnac vintages. Their extensive range is sourced from neighbouring estates in the Tenereze and Mas Armagnac regions and they keep an ageing and bottling chais near Magnan, in the Bas Armagnac region.

Produced in the traditional style on copper pot stills and aged in a combination of oak barrels and glass bonbons, Baron de Lustrac produce some of France`s finest vintage bottlings.

This 1941 vintage would make the perfect birthday gift for fans of fine Brandy.
more >>>
Price: $1,118.88 USD
Stock: 1 in Stock
Go to Product details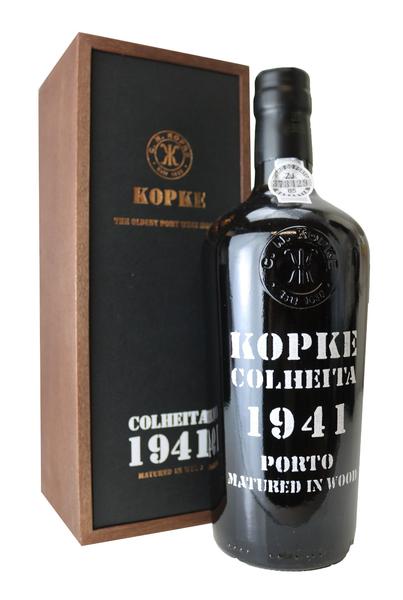 Kopke Port, 1941
Ssingle Harvest Colheita Port

The 1941 Kopke Port is a true rarity. Bright amber colour with a complex nose of dried fruits, suggestions of dried figs, nuts, almonds and hazelnuts. A harmonious whole, marked by delicious honey notes and a subtle touch of roasted peanuts. Rich and satin in the taste, reveals an excellent structure and a remarkable unctuosity. A powerful wine but also balanced and elegant with a singular persistent finish.

Exclusive to VWP - Just 18 bottles available for the UK market.

Colheita, or single harvest ports, are aged in the barrel. Contrast this with vintage ports which are aged in the bottle and only have a short drinking window after opening. …
more >>>
Price: $868.85 USD
Stock: 10 in Stock
Go to Product details