1959 Wine and Port Vintage
Vintage Port: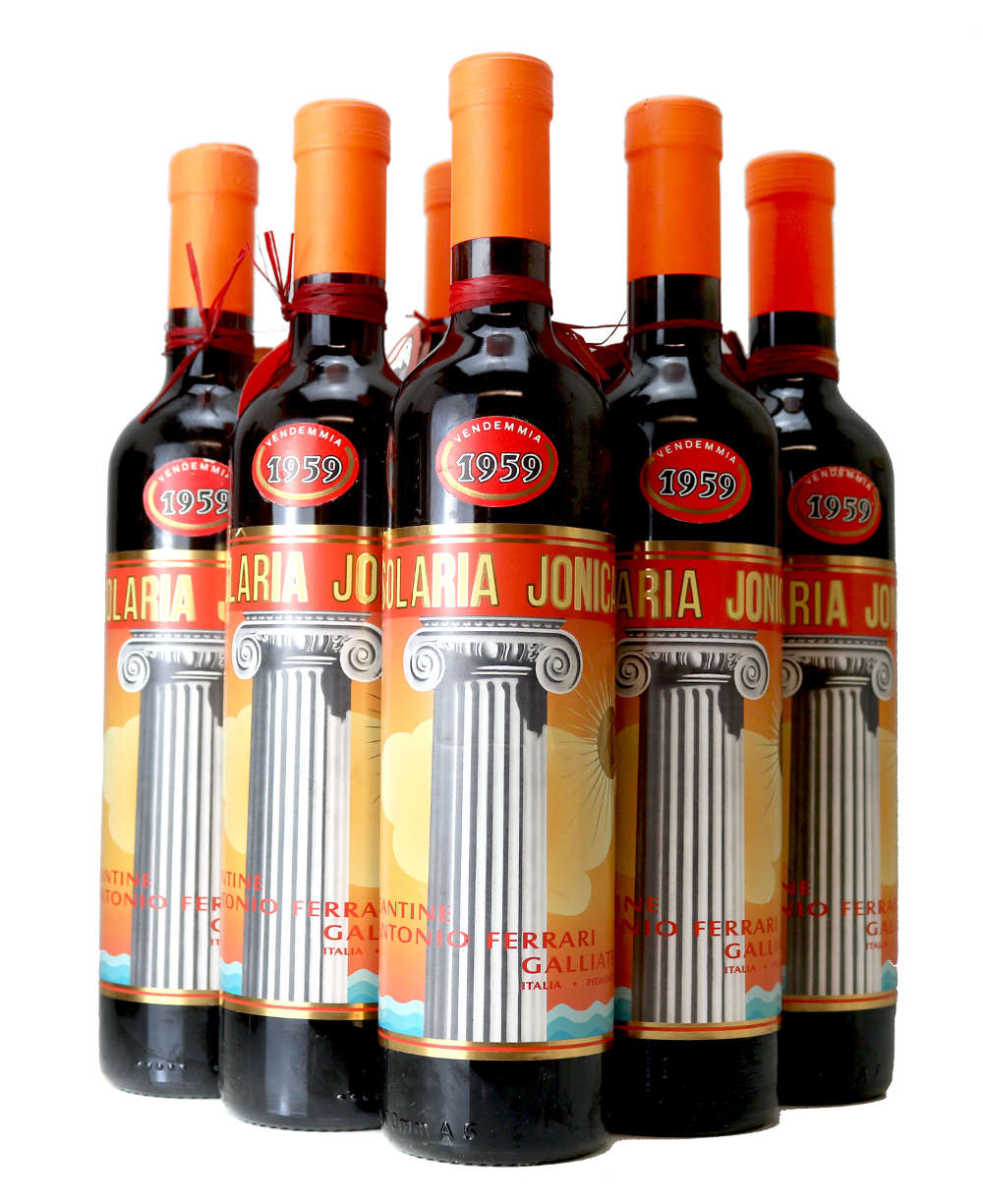 The 1959 port wine vintage was a poor one. There were no declarations for vintage port and only a few single harvest colheitas were made.

Italian: The 1959 Italian wine vintage was a very good vintage that has often been overlooked in favour of the outstanding 1958 and 1961 vintages. The wines produced exhibit a deep colour, rich intensity and have a good structure. The top quality Italian reds such as Barolo and Brunello are still drinking well today.

Bordeaux: 1959 was one of the great vintages of the century producing wines that are full-bodied, extremely alcoholic and opulent, with high degrees of tannin and extract. Initially the wines were criticised for having low acidity, however over time the wines have matured more slowly than the great vintage of 1961 and now after six decades the wines surpass the 1961s in many cases. Well-stored 1959 wines are still at their peak and will remain so for years to come, making an excellent 61 year old wine gift for a 61st birthday or anniversary.


Buy with confidence
All of our wine gifts are available for immediate delivery from our own cellars. Your gift is backed up by our 5-star Trusted shops customer service rating.
Free standard UK delivery for orders over £100
Free tasting notes and personal message (add at the checkout)
Three month replacement guarantee
Choice of Gift Boxes
Winner 2019 IWC UK Fortified Wine Merchant of the Year
1 products found.

1959 Solaria Jonica, 1959
Antonio Ferrari - Over 60 Year Old Wine

*** 97 Points *** Wine Advocate

This 1959 Wine from Solaria Jonica wine is an outstanding 61 year-old wine and absolute "must have" for anyone celebrating a 60th Birthday or anniversary. It is highly recommended by our wine buyer and many leading wine critics.

Review
"No, the vintage date of this wine is not an error. Just released, it is a selection of old-vine Primitivo grown south of Taranto and only now hitting the market. No one seems to know whether the fermentation was stopped by fortifying the wine or if it just stopped on its own as a result of the superlative richness of the must, but the fact remains that, with close to 14% of alcohol, it is as sweet as a great Recioto, a wine which it greatly resembles. …
more >>>
Price: $201.92 USD
Stock: 3 in Stock
Buy this item