Dow's Port, 1975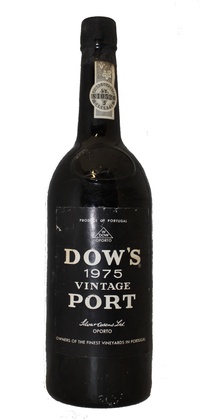 * excludes delivery (free standard UK delivery on orders over £100)
Description
The 1975 Dows Vintage Port is from a vintage that has been long under-rated. I have had repeated tastings of the 75's and whilst not in the same class as the 66 or 70 vintages, nevertheless present an outstanding quality vs price buy. When you consider that recent releases retail around the £80-£90 mark and need 20 years of storage before drinking this represents a bargain. Decanted for 4 hours, the 1975 Dows is fully mature with a nice tawny colour. The recent bottles I have tasted have been very nicely developed and drinking perfectly now. Everything is very well integrated the fruit has mellowed to become a classic vintage port.
Condition
Good level, labels bin soiled
Reviews
Robert Parker
This is an extraordinary house that seems to have been particularly successful with its vintage port since 1977. The 1975 is good,fully mature, fruity and soft. Robert Parker, Buyers Guide 1989.
You might also be interested in: