1982 Graham's Malvedos Vintage Port, 1982
Quinta dos Malvedos
Grahams Special Library Release
* Free standard UK delivery on orders over £100
* Free vintage report, tasting notes and message
* 3 month replacement guarantee
* IWC Fortified Retailer of the Year 2022, 2021 and 2019
* 5 Star Trusted Shops rating
Description
These bottle have been taken from Grahams cellars in Oporto where they have been stored until released in 2021. The bottles are in exceptional condition.

In undeclared years, its wine is bottled as Malvedos, which can be better than many Vintage Ports. The '82 is no exception; surprisingly rich and concentrated, with intense blackberry and plum-like flavours, fine balance and a tannic, long finish. Excellent quality and value". "An extraordinary wine of profound and complex character...classic wine..."

In declared Vintage years the wines of Malvedos form the fundamental part of the blend which makes up Grahams Vintage Ports. In many other years when there is not enough top quality wine for Grahams to declare a Vintage, the wine of Malvedos is nevertheless so fine that it is bottled on its own, unblended, when two years old and left to mature in bottle like other Vintage Ports. Unlike declared Vintages, Malvedos Vintage Port is normally only shipped when ready for drinking by which time it is usually at least ten years old, although it continues to improve for many years more.





Condition
Excellent Condition Grahams Library Release
You might also be interested in:

Quinta do Noval Port, 1982
Vintage Port
Cherry red colour. Quite pale. Herby spicy nose leads to a soft, evolved palate that is now quite mature, …
$160.38 USD

Croft Port, 1982
Vintage Port
A medium-bodied Croft port, the 1982 vintage port has a light and fruity aroma, backed up by delicious …
$123.08 USD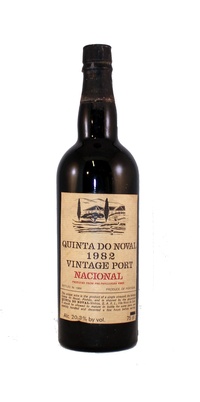 Quinta do Noval Nacional, 1982
Quinta do Noval Nacional
86/100 Wine Spectator
90/100 Wine Doctor
Noval is particularly famous for its Nacional, a Port produced …
$1,112.72 USD