2001 Wine and Port Vintage
Vintage Port: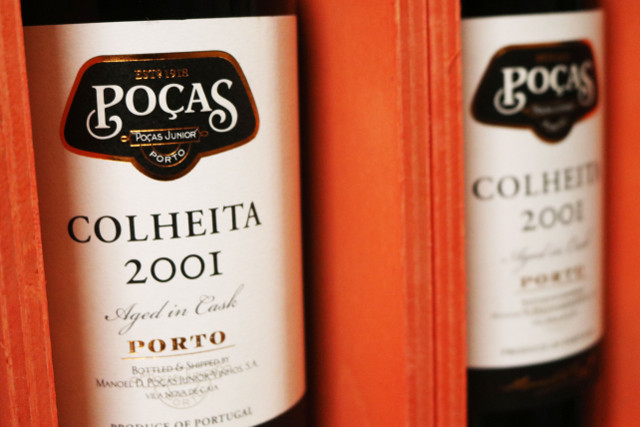 The 2001 Port Vintage was a good one, yielding dark and well structured wines. While not generally declared, coming directly after the 2000 vintage, this was an excellent one nevertheless. Some outstanding Single Quinta wines were produced.
One of the wettest winters on record was followed by a moderately hot summer with light winds, which helped prevent disease. Harvest started at Quinta de Vargellas on September 17th and on the 20th in the Pinhao Valley, so rain on the 29th and again on the 5th of October affected only the tail end of the vintage. All in all, yields were up almost 30% over the preceding year.
David Guimaraens, Head Winemaker at Taylor's, Fonseca and Croft and the sixth generation of his family to make wines for Fonseca, wrote: "This year is certainly distinguished by being a year of larger production with a consistently high overall quality, as has not been seen since 1995."
Italian:
The 2001 Italian vintage caps off a remarkable string of outstanding vintages for Piedmont that began in 1996. During that relatively brief time period producers gained a great deal of knowledge and experience, both in the vineyard and in the cellar, a positive trend which continues today. In addition, 2001 featured the growing conditions in which Nebbiolo thrives: hot daytime temperatures alternating with cool nights. The favourable weather, along with producers' newfound sense of maturity, combined to produce an extraordinary set of wines. Simply put, for Barolo, 2001 is the most complete of the vintages between 1996 and 2001. These would make an excellent 21 year old wine gift for a birthday or anniversary celebration this year, and will keep well for years to come.
Bordeaux:
The 2001 vintage is characterised by wines that are in a classic style, with high tannic qualities and with fresh acidity and medium body. The weather throughout the growing season was cool and cloudy. A mostly dry September and October allowed the late harvest of a large crop. The wines will be relatively slow to evolve given the relatively good acid and tannin levels.
Rhone:
The 2001 Rhone valley vintage produced powerful, juicy wines with concentrated, ripe fruit and silky tannins. The vintage was marked by a dry summer which concentrated sugar levels and a cooler September which, due to the northerly winds, contributed very good acidity levels alongside ripe tannins. 2001 may be more complete than the 1998s, making it the best vintage here for a dozen years.
Buy with confidence
All of our wine gifts are available for immediate delivery from our own cellars. Your gift is backed up by our 5-star Trusted shops customer service rating.
Free standard UK delivery for orders over £100
Free tasting notes and personal message (add at the checkout)
Three month replacement guarantee
Choice of Gift Boxes
Winner 2022, 2021 and 2019 IWC UK Fortified Wine Merchant of the Year
5 Star Trusted Shops Rating
18 products found.