Perrier-Jouët and Makoto Azuma's Belle Epoque Florale
Posted 18 January 2019
by Jamie Ashcroft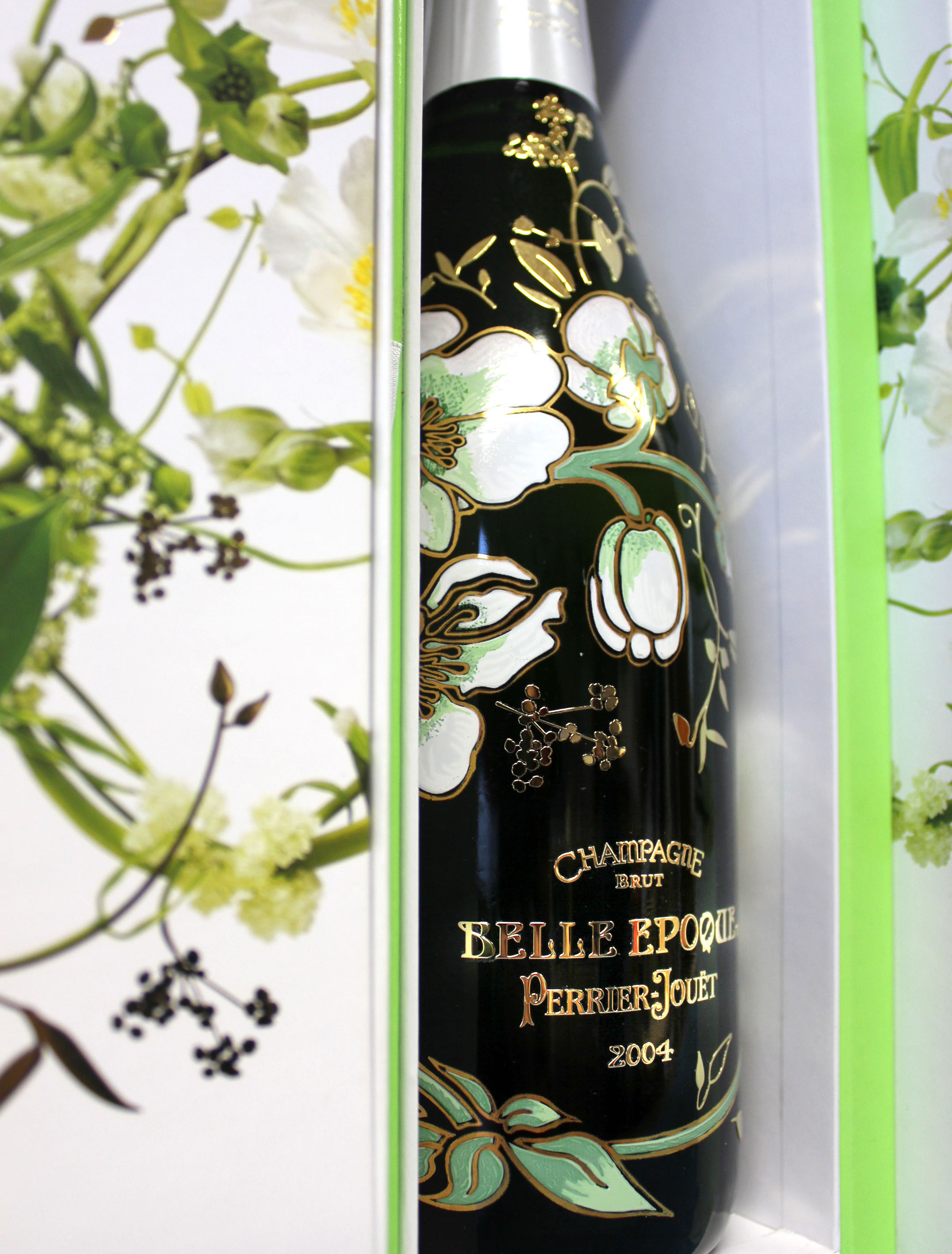 We at Vintage Wine and Port love to find rare and storied wines, and this is just that: the Perrier-Jouët Belle Epoque Florale Edition. Featuring artwork by renowned Japanese floral artist Makoto Azuma, the bottle is as beautiful as its contents.
Maison Perrier-Jouët describes itself as "a world where the past is honoured, the present celebrated, and the future embraced. A world where nature inspires art, and art transforms nature." True to their word, this 2004 Belle Epoque is a Limited Edition design, the first released by the luxury champagne House since their iconic 1902 collaboration with French artist Emile Gallé featuring white Japanese anemones, and pays homage to the famous Art Nouveau design. Revealed at an exclusive international event, this is a true rarity and revered as a work of art in more ways than one.
As Makoto Azuma explains: "I wanted to make something extraordinary, taking inspiration from the sensation of champagne inside the mouth, and the delicate movement of the ivy and leaves with a special attention and tribute given to Emile Gallé's anemones".
Lionel Breton, Chairman & CEO of Martell Mumm Perrier-Jouët explained the release: "Makoto Azuma and Perrier-Jouët share the same values of tradition, passion for nature, and genuine originality and we are delighted to have found in M. Azuma the Emile Gallé of modern times through his unique creation".
Reviewed by Austrian Falstaff Magazin, the wine itself scored an impressive 93 Points of 100, and was described as: "Bright salmon pink, with a fine, persistent mousse. Fine red berry nuances, delicate spice notes, citrus zests and white flowers. Substantial, complex, with hints of cherries, an elegant texture, finesse in its structure, very well adhering, persistent aromas, very multi-faceted, mineral, and good development potential."
For enquiries about this fantastic bottle, simply send us a message to sales@vintagewineandport.co.uk - or find it here!