Anniversary wines from 1969. 1959, 1979 and 1989
Posted 11 January 2019
by Tony Carter
What can you give a loved one for their 30th , 40th, 50th or 60th Birthday that is unique and shows some thought? A wine, whose grapes were harvested at the time of their birth, is a truly unique gift. As a wine buyer, the '9's have always presented a supply problem as they are not that common.
1969 Wines (50th Birthday)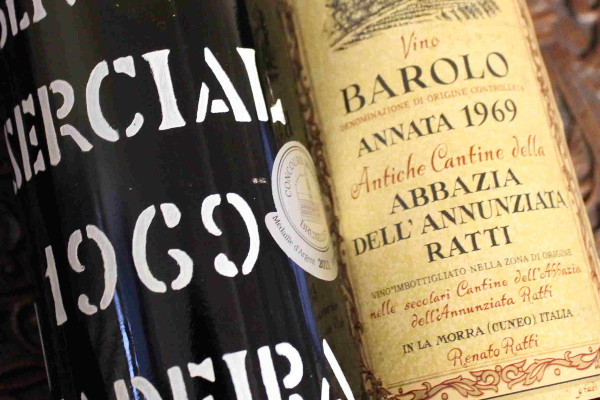 For older rarer vintages, such as 1969, I tend to recommend fortified wines such as Vintage Port and Madeira as these will be drinking well now and will last for decades. 1969 was not a declared vintage and the few single-quinta ports that we have swept up over the years sold in the first few weeks of 2019. Fortunately, 1969 is a pretty reasonable year and there are a few colheita ports available. The 1969 Taylors Single Harvest release is sumptuous but quantities are very limited. I have managed to secure an exclusive release of 1969 Feuerheerd Colheita which pending IDVP approval will be with us at the end of February.
Still on the fortified track, I can recommend the 1969 D'Oliveiras Madeira which is a dry style fortified wine brimming with figs and nuts. The high acidity gives this wine a light ethereal feel. However the dry style is not to everybody's taste and many would prefer the sweeter 1969 Blandy's Bual Madeira.
For those who want a dry red then I would nudge you towards a 1969 Barolo whose nebbiolo grapes are renowned for their longevity. Sadly, this was not a good year for Bordeaux, rain during the harvest produced a lightweight crop. The bottles we have are for the collectors! 1969 Armagnacs are a safer choice.
1959 Wines and Ports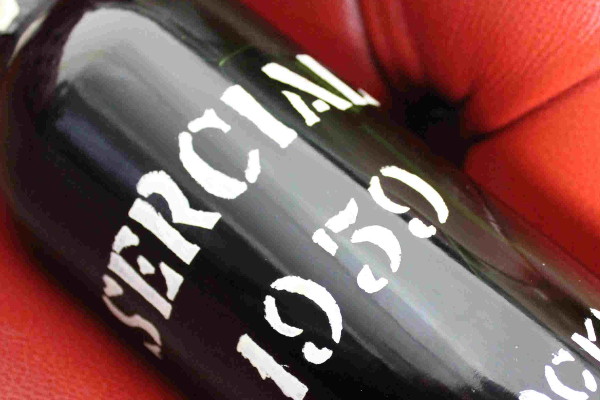 1959 is a really difficult year to source and these are a rarity. 1959 was a great year for Bordeaux and Sauternes. It is ranked as one of the vintages of the century. However the price tag even on the lesser wines is very high.
There are some good 1959 Barolos that will make good drinking. In Oporto the Port vintage was poor and there were no declarations for vintage port and only a few single harvest / colheitas were made. Our recommendation for a 60th gift would be to select a "60 years of port" gift which comprises two bottles whose years add up to 60!
For those who want 1959 on the label, my recommendation for the 1959 vintage would be a 1959 Madeira or Armagnac both of which are completely risk free and will make a fabulous 60th Gift! ,
1979 Wines and Ports
Moving to more recent years, 1979 makes for a solid gift for a 40th Birthday or anniversary. 1979 Vintage Ports are very good. I have trawled through the cellars at Messias and found a few hundred bottles of perfectly preserved 1979 Vintage. Interestingly Messias kept bucking the trend by declaring in odd years - However the 1979 is exceptional and represents great value. There are also colheita or single harvest ports from this year to make a broader selection.
1979 was a good year for Bordeaux wines and was one of the very few cool years that produced a good vintage. The wines were initially very tannic and acidic but after three decades of cellaring the wines have matured nicely and are now at their peak. They will remain so for many years to come. A great selection of 1979 Barolo's inexpensive Chianti's and outstanding 1979 Madeiras completes a stunning line up for a 40th Birthday.
1989 Wines and Port
Those who were luck to be born in 1989 are in for a treat. 1989 was a legendary year for Bordeaux, one of a great trio of vintages between 1988 and 1990. As with the other successful vintages the weather was kind with a long, hot, dry summer ripening the grapes. The conditions seemed to favour St Jullien, Pauillac and Pomerol but not Margaux The wines from this vintage are generally characterised by high tannin levels, low acidity and high alcohol levels due to the ripe grapes.
1989 was not a year for a general declaration of Vintage Port. However this was a good year that produced some attractive, full bodied single quinta wines with plenty of appeal. Colheitas are numerous and represent great value. these will last another 30 years in the bottle.