1970 Taylors Single Harvest Port, 1970
Colheita Single Harvest Port
Includes Taylor's oak gift box
Special Offer | Was £229 | Now | £165
* excludes delivery (free standard UK delivery on orders over £100)
Description
Taylor's has an extensive and enviable library of very old Ports and each year they release a 50 year old Single Harvest Port which represents the cream of their aged reserves.

Often referred to as Colheitas, these single harvest Tawny ports are a far cry from vintage port with very slow and gentle ageing in oak casks creating ports of extreme aromatic complexity with delightfully mellow structure. And the 1970 Port vintage was of one outstanding quality - ideal growing conditions produced what is now a classic vintage - universally declared by all the major port houses.

Taylors wine maker review:
Pale mahogany core surrounded by a broad pale gold rim with subtle olive highlights. On first impression, the wine is lifted and ethereal but soon begins to unfurl layer after layer of multi-dimensional aroma. First to emerge are notes of sawn wood and cigar leaf, against a background of cedar, balsam and citrus. These are followed by a warmer, mellow redolence of marzipan walnut and coffee, notes of sultana and plum and spicy hints of black pepper and cardamon. Finally, the nose opens up a discrete savoury dimension.

On the palate, the wine has a smooth velvety texture. Rich dense and sumptuous, it coats the tongue with opulent mellow flavour, coffee and butterscotch with hints of walnut and candied orange peel, but with a remarkable freshness from the current lively acidity which runs through the palate into th extraordinary long finish. A wonderfully elegant, finely constituted and beautifully matured port delivering a surge of rich flavour with every sip.

VWP Review
The 1970 Taylor's Single Harvest is the latest annual release of their 50 year old Colheita (the first year was 1964). Quantities released for the 1970 are small and the price tag has been raised to reflect this.
Served chilled at 9C the liquid is thick and viscous with a dark tawny core and green highlights at the edge indicating a significant degree of ageing. On the nose there are many degrees of complexity, figs, walnuts, almonds a touch of black pepper. as the liquid warms coffee, cigar and a touch of orange peel.
On the palate it is very full bodied, thick, viscous, smooth. It was wise to serve this slightly chilled as it may come across as a little syrupy if served too warm. Huge flavours on the palate, figs, raisins a touch of spice, good acidity. Wow...
a sublime finish that goes on and on... Outstanding 96/100 TC -Vintage Wine and Port tasting May 2020.
You might also be interested in: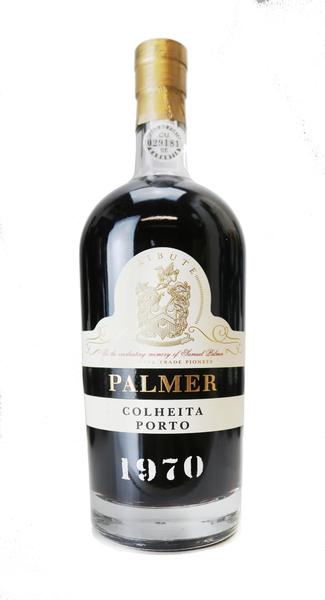 Palmer Port, 1970
Single Harvest Tawny Port
75cl Bottle
Special Offer | Was £179 | Now £159
Exclusive to VWP
This rare port-wine has been stored in seasoned oak casks since the 1970 harvest until it was bottled this year. …
$218.79 USD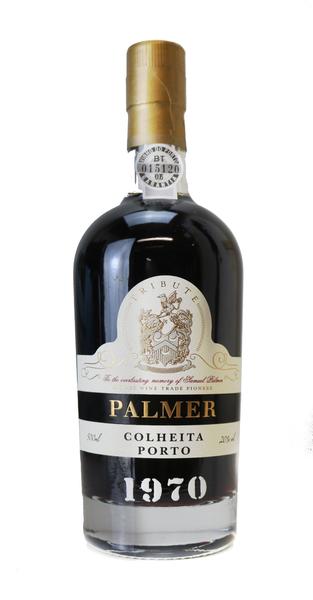 Palmer Port, 1970
Single Harvest Tawny Port 50cl
Exclusive to VWP

This rare 1970 Colheita port-wine has been stored in seasoned oak casks since the 1970 harvest until …
$191.27 USD