1950 Wine and Port Vintage
Vintage Port: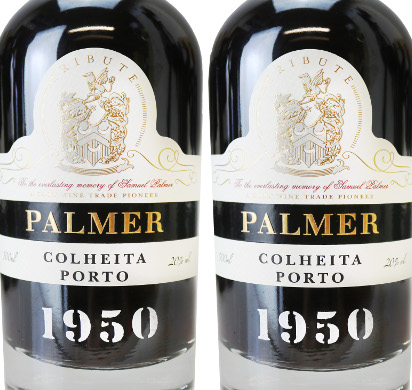 In Portugal, the 1950 Tawny (Colheita) Ports that were produced this year are excellent and a small crop of good quality vintage ports were produced. 1950 was known as the "Lady's Vintage"; this was a delicate and subtle Vintage, declared by some but not all Port houses. 1950 Ports are still a pleasant and fruity but are at the end of the drinking window - most now resemble tawnies more than Vintage Port.
Italian:
Long lived 1950 wines, such as Barolos from the Piedmont region, have stood the test of time and are still drinking well in what was a fair-to-good vintage.
Bordeaux:
The top Bordeaux wines from 1950 are prodigious and outstanding, the two best appellations being St Emilion and Pomerol. The 1950 wines are unbelievably rich, unctuous and concentrated and in many cases are capable of rivaling the greatest of the 1949 and 1947 vintages. Any examples of these which have been kept with care would make a good 71 year old wine gift for a birthday or anniversary this year.
Buy with confidence
All of our wine gifts are available for immediate delivery from our own cellars. Your gift is backed up by our 5-star Trusted shops customer service rating.
Free standard UK delivery for orders over £100
Free tasting notes and personal message (add at the checkout)
Three month replacement guarantee
Choice of Gift Boxes
Winner 2019 IWC UK Fortified Wine Merchant of the Year
15 products found.