1984 Wine and Port Vintage
Vintage Port: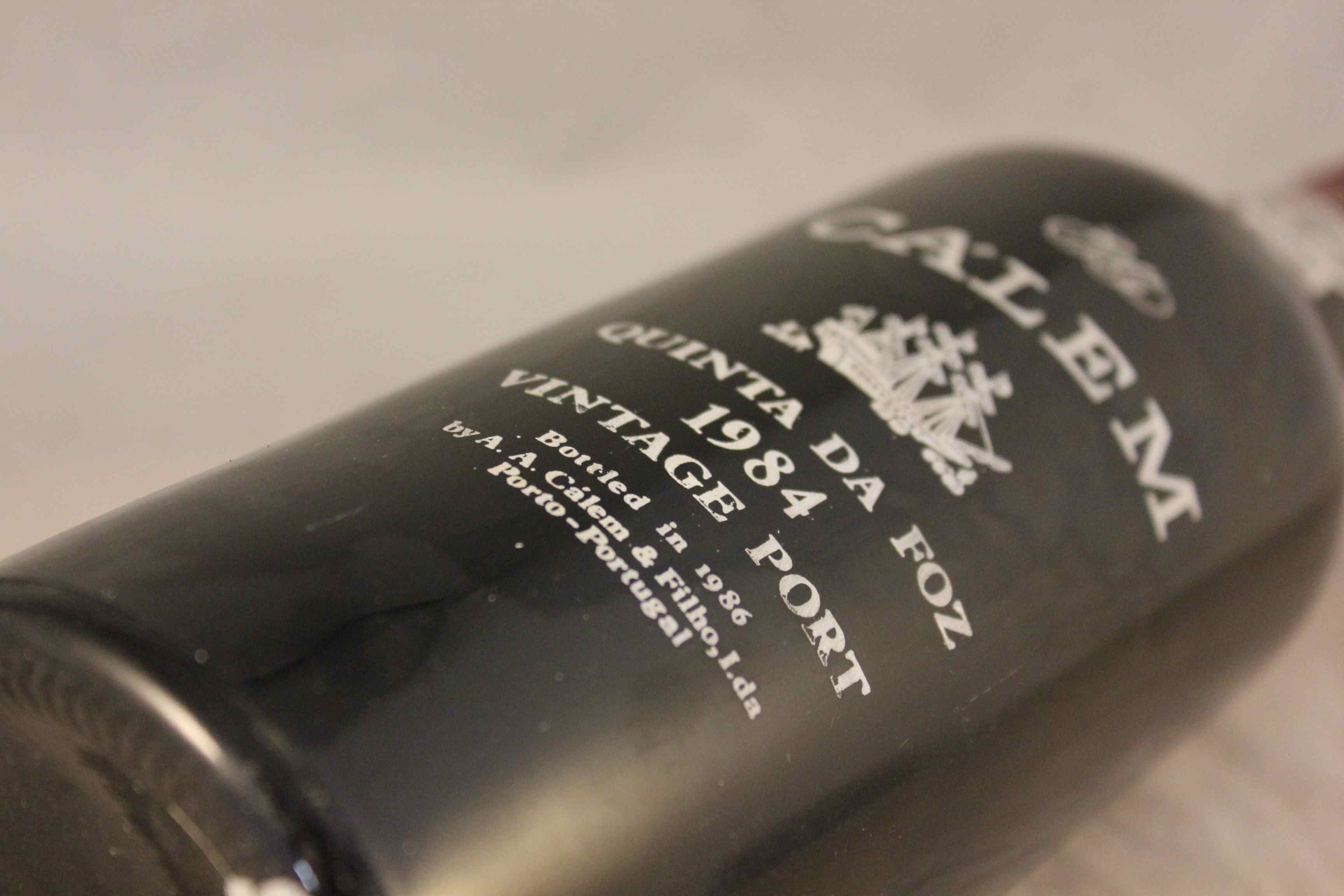 A 1984 Port would make an excellent 36 year old wine gift, whether for a birthday or anniversary. Although there was no declaration of vintage this year, some attractive single Quinta ports were produced. These bottles are by now fully mature but will keep for years. The 1984 vintage started off with a cold wet spring, with summer not really starting until June. The first three weeks of September were fine, hot and dry, but at the end of September the temperature dropped sharply and it never recovered. However, there was good weather in the final part of the harvest and the winemakers' skills were tested in order to produce a good wine. Some excellent examples of the winemakers' talent are around, such as Warre, Dow and Fonseca, as well as our wine buyer's recommendation: the 1984 Taylor's Quinta de Vargellas . Some excellent single-harvest Colheitas were also produced by Houses such as Kopke.

Italian: A challenging vintage that produced some good wines in Piedmont by those producers that adopted strict selection techniques. Some weaker wines were produced in Tuscany. The first three months of the year were cool. Although the weather in April was better, May was cold, cloudy and wet causing problems for bud-break. Flowering was therefore delayed by two to three weeks. The ripening process was hampered as a result of an unsettled summer, however the vintage was salvaged partly by a warm final ripening period for Barolo. In Tuscany this was Chianti's first vintage under the new quality enhancing DOCG laws. This was a poor vintage and no Riservas were made. Producers had to rely heavily on concentrated and severe selection to produce acceptable wines.

Bordeaux: The Bordeaux vintage got off to a good start with a warm April. Things quickly went downhill after that; May was cool and rainy which led to poor flowering particularly for the Merlot crop. This had follow on problems in the Right Bank (St Emilion, Pomerol), as there was not enough ripe Merlot to create quality Bordeaux wine. The producers in the Left Bank tended to over compensate with more Cabernet Sauvignon. By the time July arrived, the vintage was lagging behind. July and August were warm, dry months which helped the left bank chateaux into thinking the vintage would end up fine, if their wines were Cabernet Sauvignon based. In September, Cyclone Hortense hit the Bordeaux wine region, the first in its history. Many right bank Chateau declassified their entire crop in St. Emilion and Pomerol. The left bank fared slightly better but the wines produced were diluted; few have survived today and those that have are now quite a rarity.

Spain: 1984 was a medium vintage for the wines of Rioja. The preceding winter was mild and wet. There were instances of frost on May 13th in Rioja Alta and Rioja Alavesa, and a hail storm on September 4th hung over Villalba, Briñas and Labastida. Due to hurricane Hortensia hitting the country on October 4th, around 250 tons of produce was lost, the harvest occurred late and fermentation was cool. Despite all of this, however, a 1984 Rioja generally makes a sound wine with a bit of colour to it.
Buy with confidence
All of our wine gifts are available for immediate delivery from our own cellars. Your gift is backed up by our 5-star Trusted shops customer service rating.
Free standard UK delivery for orders over £100
Free tasting notes and personal message (add at the checkout)
Three month replacement guarantee
Choice of Gift Boxes
Winner 2019 IWC UK Fortified Wine Merchant of the Year
4 products found.