Whiskies at VWP
Posted 26 February 2019
by Jamie Ashcroft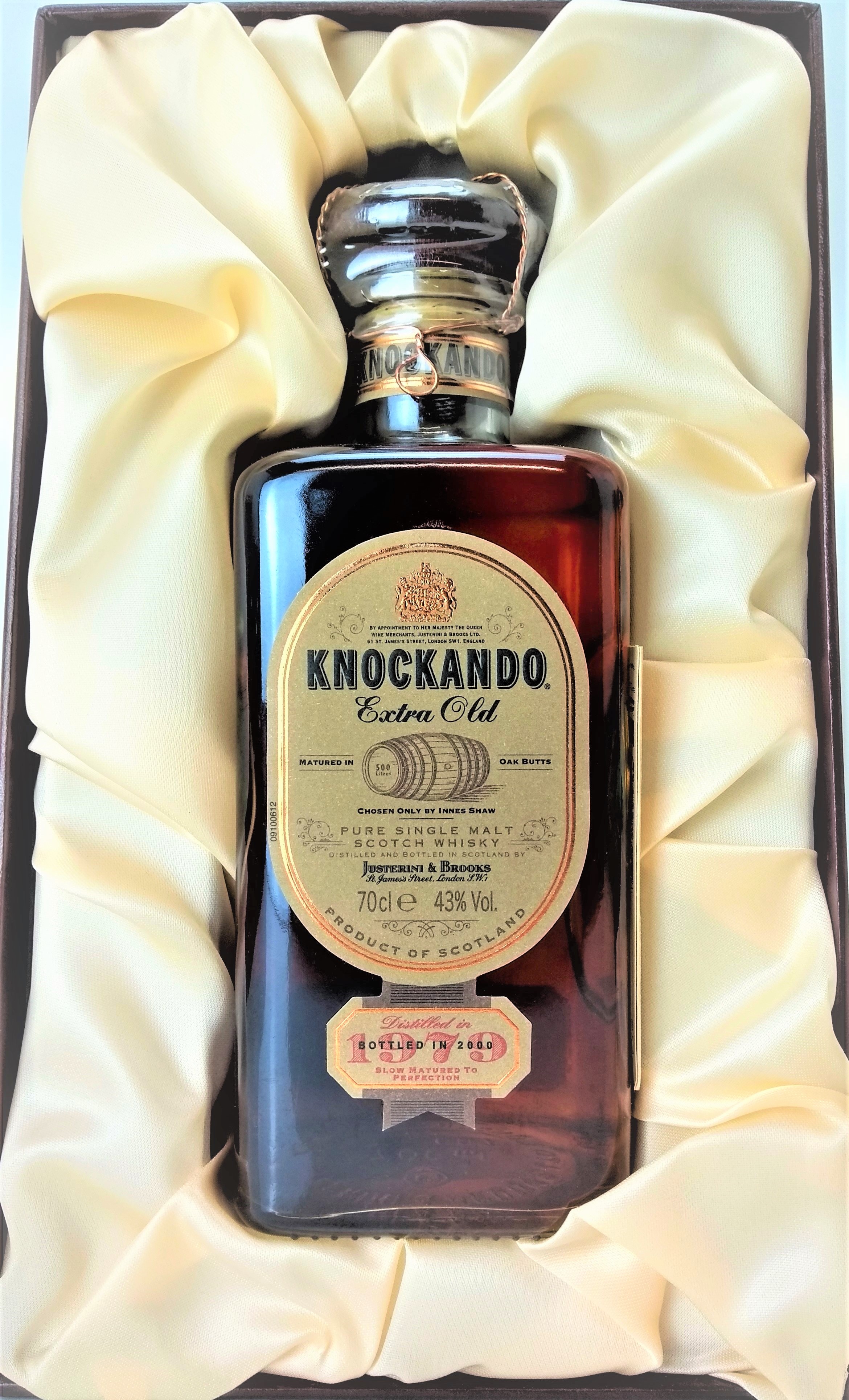 Being called Vintage Wine and Port certainly gets across what we do in a short but sweet style, (much like a glass of port!), but we often find that people are unaware of the range of spirits we stock too. While we specialise in vintage wines and ports, for obvious reasons, our buyer knows a good bottle when he sees one – whether it be a fine wine or a rare whisky.
We have built up quite a collection of fine Scotch whiskies over the years, from producers like Macallan to Knockando and Knockdhu, including the beauty pictured above: a pristine bottle of Knockando's Extra Old 21 Year whisky, distilled in 1979 and bottled in 2000. Whiskies are generally aged for 12 or 18 years, 21 being the most aged and most rare. This Scotch would be perfect either for a 40th birthday this year, having been distilled 40 years ago, or even for a very deserving 21st given the twenty-one years its contents spent maturing in the oak butts of Scotland.
In the late 19th Century, as the Phylloxera outbreak hit mainland Europe and decimated the wine industry, the 'whisky boom' began. As production of all wines, including wine spirits like cognac and sherry, ground to a halt under this new threat whisky producers stepped up to fill the gap in the market. And fill it they did: the whisky boom began, and distilleries began to pop up around springs and small villages of Scotland left right and centre. One of these, the Knockando distillery, was built in 1898 to the designs of famed whisky architect Charles Doig and named for the village in which it is located. Sitting aside the River Spey, and amidst a beautiful landscape of small hills, Knockando comes from the Gaelic for 'Little Black Hill', 'Cnoc an dhu'. Usually the central piece to J&B's signature blend, single malts from this producer are reasonably rare but well worth the wait. In 2005, they were officially added to Diageo's 'Classic Malts' range to rub shoulders with other great producers such as Cragganmore, Talisker and Glenkinchie.