Pocas Port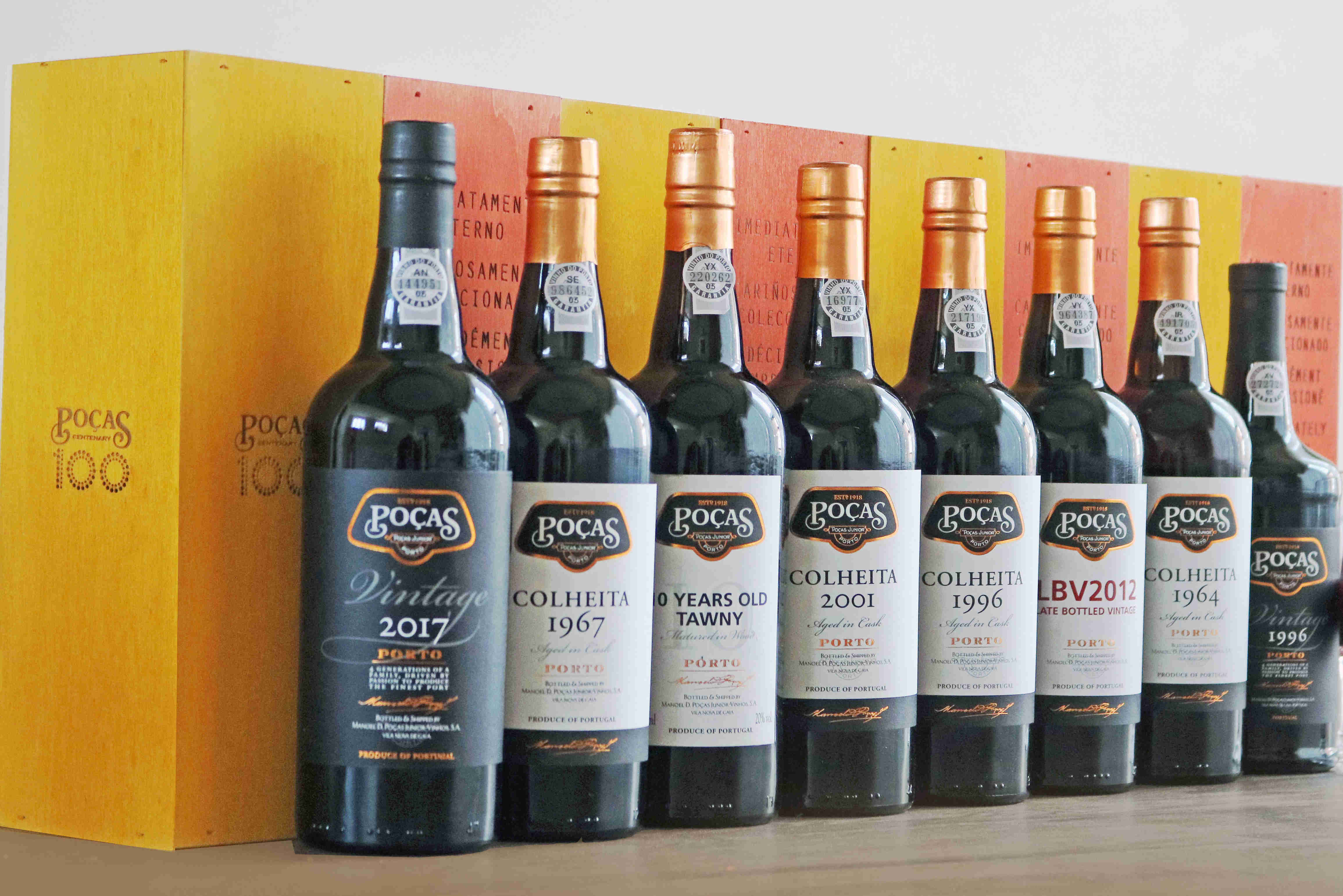 Pocas Port celebrated its 100th anniversary in 2019. Popular in Portugal, we have the pleasure in bring this high quality great value port to the UK. Slightly drier in style to the usual "English shippers", this offers something unique for the port lover.

Focused on the Portuguese market, Pocas offers a drier style of port tailored more towards the European preference. For our tasting team this makes for a refreshing change from the sweeter style English focussed ports. Highlights include tasting the sublime 1967 colheita and also the recent 2017 vintage. There was also a lovely curiosity called Quinado which is a port blended with quinine to form a liquor (technically it cant be called port) like no other we have tasted. Originally it was blended a a preventative for malaria but now it has been recreated as a liquor.

The grapes come from three key Quintas:

Quinta das Quartas

The Poças winemaking centre. Planted with more than 2.5 ha of vines, this quinta is noted for its immense wine lodge where the firm's Port Wine is aged. Up 25,000 hectolitres of wines are stored in wooden casks ranging in size from 267-Litre hogsheads to 88,000-Litre vats. Since 1996 the wines from all of Poças' quintas have been made at this modern winery
QUINTA STA BARBARA
This quinta, planted with approximately 33 ha of vines and a lovely walled orange grove, produces some of Poças' finest Vintages and LBV Ports under the Quinta de Santa Bárbara label. The name of the property comes from an earlier quinta that boasts a chapel to this saint and an astounding panoramic landscape view of Peso da Régua.
QUINTA DE VALE DE CAVALOS
Located in Numão, a prime winemaking region, all the vineyards are planted with the finest varieties of vines. The quinta was purchased in 1988 and boasts approximately 51 hectares of land under vines, divided in three lots: Ribeira Teja, Catapereiro, Tanque and Zoc.
Buy with confidence
All of our wine gifts are available for immediate delivery from our own cellars. Your gift is backed up by our 5-star Trusted shops customer service rating.
Free standard UK delivery for orders over £100
Free tasting notes and personal message (add at the checkout)
Three month replacement guarantee
Choice of Gift Boxes
Winner 2019 IWC UK Fortified Wine Merchant of the Year
13 products found.