70 Years of Burmester Tawny Port, 1952
40yr and 30yr Burmester Tawnies, 2x75cl
***Presented in our Double Wooden Gift Box***
* Free standard UK delivery on orders over £100
* Free vintage report, tasting notes and message
* 3 month replacement guarantee
* IWC Fortified Retailer of the Year 2022, 2021 and 2019
* 5 Star Trusted Shops rating
Description
All 75cl Bottles. A wonderful gift for a 70th Birthday or Anniversary.

This double gift box contains two 75cl bottles of Rich Tawny Port:

Burmester 40 Year Old Tawny Port:
*** Gold Medal at the 2015 International Wine Challenge ***
Bright tawny colour, with greenish nuances. Presents a bouquet with intense aromas of dried fruits, delicate spices notes and a sweet touch of honey. In the taste it is full, unctuous and velvety. This wine overflows seduction and an enormous refinement. A feeling that is extended in the long and complex finish.

Burmester 30 Year Old Tawny Port:
This 30-year-old tawny from Burmester is our absolute favourite! Deep tawny colour with greenish hints. Complex and powerful nose, dominated by the strong presence of the dried fruits and spices, combined with a subtle and refined note of vanilla. In the mouth it is concentrated, silky and engaging. A wine with an irreprehensible structure, great character and an apotheotic finish. The Burmester 30 Year Old Tawny is a classic wine of exceptional quality and elegance.

Condition
Excellent condition
You might also be interested in: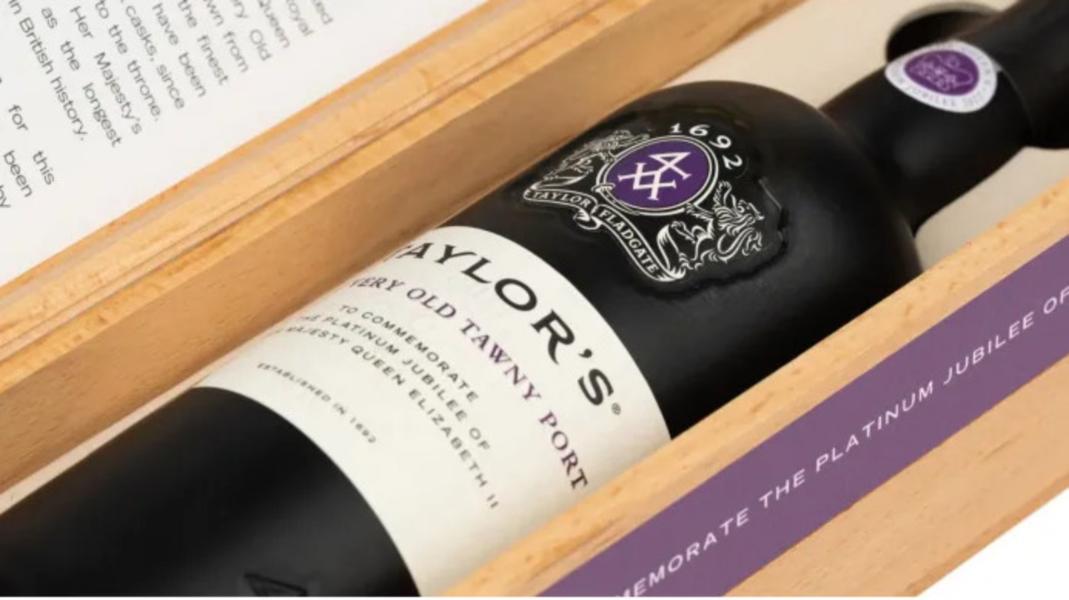 Taylor's Port, 1952
Taylor's Very Very Old Tawny Port to commemorate the Platinum Jubilee of Her Majesty Queen Elizabeth II.
On 6th February 2022, Her Majesty The Queen became the first British Monarch to celebrate a Platinum Jubilee, …
$431.30 USD