Bollinger, Non Vintage
Bollinger Champagne Special Cuvee 750ml
* excludes delivery (free standard UK delivery on orders over £100)
Description
Bollinger is made from first-run juice only, and the majority of vineyards used have Premier and Grand Cru status, resulting in a full-bodied Champagne of great class. Delightful pale gold in colour, the mousse is light and persistent
Bollinger's signature is a dry, rich, biscuity style, a mature and complex full flavoured Champagne that has long been popular with the UK market. Much of the flavour can be attributed to fermentation of the wine in oak barrels which is not common practice in the Champagne region. Bollinger is also unique among Champagne houses in that the reserve wines are all bottled in magnum and with natural cork, a huge, labour-intensive effort.


"Lots of maturity, lightly bruised apples and character. Gentle fizz which feels as though it has had to battle its way through great intensity of flavour. Kick of acidity on the end."
Jancis Robinson, Master of Wine www.jancisrobinson.com 4th Dec 2012

Bollinger is a Christmas celebration classic – genuine Champagne royalty with a taste like no other. A real stand-apart bubbly whose classic flavours, masses of fizz and pure Bolly verve can leave a lot of other pretenders looking exactly that.


You might also be interested in: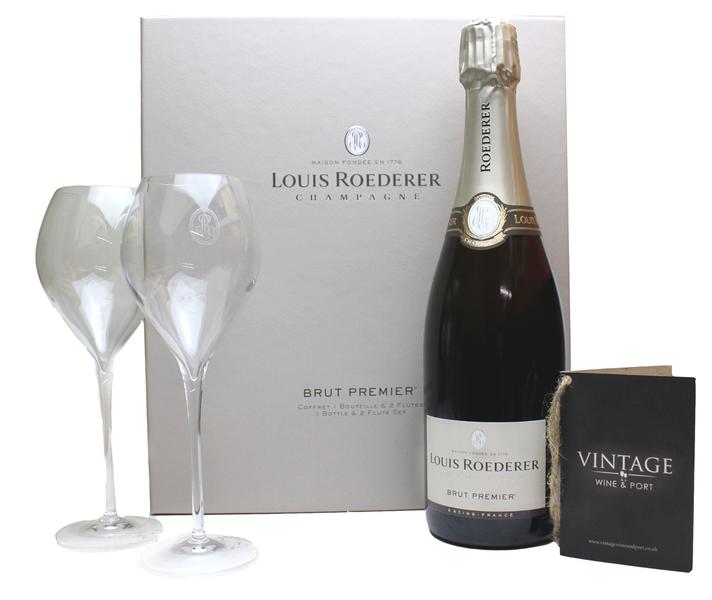 Louis Roederer
Brut Champagne with two Jamesse glasses in a gift box

Louis Roederer Brut Premier Champagne Gift Set is the latest gift from the House of Louis Roederer Champagne …
$94.79 USD