2003 Burmester Port
Colheita Port
In branded wooden case
* excludes delivery (free standard UK delivery on orders over £100)
Description
A 2003 vintage tawny port. We are delighted to offer a UK exclusive on Burmester Colheita Ports.

The 2003 Colheita has a Complex nose with dark berries, cress, coffee Full-bodied and great balance. Smooth palate that reflects the nose. This port also features a very good length.

The 2003 Burmester Colheita Port is a classic wine of exceptional quality and elegance. The Port is made from a single harvest (a "Vintage Tawny") and aged in small 550-litre oak barrels in their Vila Nova de Gaia Cellars. It is bottled at least seven years after the harvest.

Burmester has been iconic since 1750. John Burmester and Henry Nash are the founders of a house whose origins go back to Germany and which projected the Douro and Port in the United Kingdom. Burmester takes all the legacy of a region full of tradition and history and projects it in a cosmopolitan and sophisticated way. With a defiant take, it was able to cross borders very early on, and today it is recognised in several markets as a prestigious brand of Port.
You might also be interested in: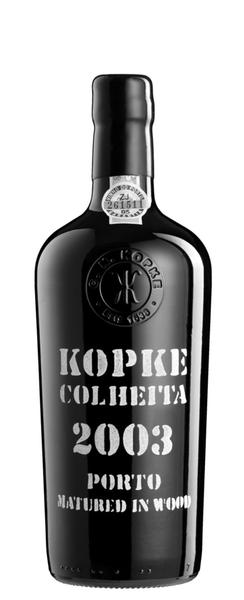 Kopke Port, 2003
Colheita Port
A 2003 vintage Colheita Port Wine from Kopke Port. The 2003 Kopke Single Harvest has an intense red colour with a tawny halo. …
$51.83 USD

Messias Port, 2003
Colheita Single Harvest Tawny Port
A 2003 vintage Port Wine. The Messias colheita port from the good 2003 vintage has been aged in a barrel …
$38.86 USD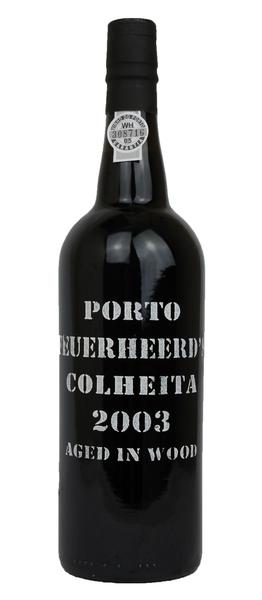 Feuerheerd Port, 2003
Colheita Port
Clearance Offer | was £34.95 | Now £25
A 2003 vintage Tawny Port Wine from Feuerheerd. Feuerheerd's Colheita Port is a port from a single harvest …
$32.44 USD