Sandeman Vintage Port, 1934
Sandeman 1934 - English bottled.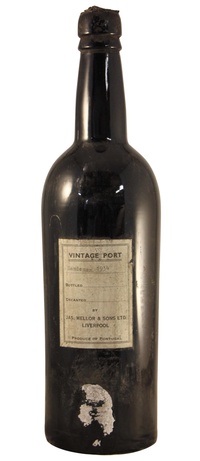 * excludes delivery (free standard UK delivery on orders over £100)
Description
Reviews:
"Deep orange with a brown hue. Treacle and floral perfume on the nose, incredibly dense and intense albeit a little smelly. Dark brown sugar on the palate, with plums and damsons; dense and full-bodied. Deep flavoured aftertaste, big and burly and with an intense finish. Very impressive port."
The Port Forum
Condition
English bottled. Original label with handwritten date of vintage.
You might also be interested in: