Chateau Coutet, 1960
Description
A fabulous wine for the vintage with plenty of botrytis on the nose and intensely sweet, seductive, fruit flavours. This has a wonderful balance between elegance and power. Very fine indeed.
Condition
top shoulder - good label
You might also be interested in:

Chateau Coutet, 1969
Barsac, Premier Cru Classe
Magnificent. Deep gold colour and with air rich open nose of lanolin, candle wax, dried orange peel, …
£179.95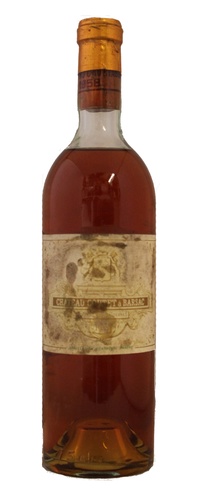 Chateau Coutet, 1958
Barsac, Premier Cru Classe
Vanilla, caramel, palate with good structure; long finish.
£155.00

Chateau Coutet, 1984
Barsac, Premier Cru Classe
Magnificent. Deep gold color and with air rich open nose of lanolin, candle wax, dried orange peel, …
£59.00