Chateau Guiraud, 1990
Sauternes
91 Points - Parker
91 Points - Wine Spectator
Description
This is a classic Sauternes with a great deal of sweetness, plenty of ripeness, and obvious aromas of toasty, smoky new oak. The wine exhibits finesse and complexity, a style of Sauternes that will have its admirers, particularly among those who like to drink these wines as an aperitif.

Robert PARKER - The Wine Advocate
A showy display of power, highly extracted, smoky, buttery, pineapple and orange-scented fruit, lavish quantities of toasty new oak, and unctuously thick, massive flavors and texture. This huge wine avoids being overbearing because of its adequate acidity. (4-1995).
91 / 100

Wine Spectator
Very ripe and deliciously sticky. Dark gold color with an amber hue. Dried apricot and orange peel aromas. Full-bodied and lightly sweet, with a ginger and dried citrus finish. - 1990 Bordeaux retrospective. (8-2000).

You might also be interested in: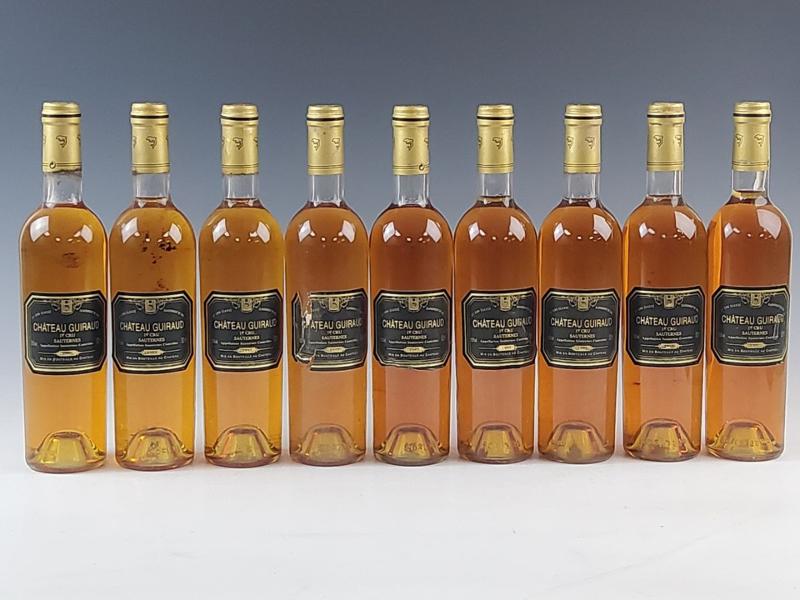 Chateau Guiraud, 1995
Sauternes
Sweet White Wine
50cl Bottles

This is a classic Sauternes with a great deal of sweetness, plenty of ripeness, and obvious aromas of toasty, smoky new oak. …
$48.43 USD
Chateau Guiraud, 1983
Sauternes
Sweet White Wine
HALF Bottle 37.5cl
This is a classic Sauternes with a great deal of sweetness, plenty of ripeness, and obvious aromas of toasty, smoky new oak. …
$48.43 USD