Chianti Classico Duo Pack
Includes red gift box
Special offer | Was £79.95 | Now £69.95
* excludes delivery (free standard UK delivery on orders over £100)
Description
2017 and 2018 were both phenomenal years for Chianti Classico, the latter being the Wine Advocate's highest ever rated vintage for the region. So, this Duo Pack from Mazzei is a stunning gift for any wine lover.

Each box contains a Fonterutoli Chianti Classico 2018 and a Castello Fonterutoli Chianti Classico Gran Selezione 2017, which were rated at 92 points and 96 points respectively by wine critic and Italian expert James Suckling. The former is the estate's bestseller made using grapes from the five best vineyards chosen from 120 different parcels, resulting in benchmark complexity. The latter is a superstar Chianti Classico, embracing the new stringent Gran Selezione DOCG and combining it with 40 years of research into discovering the region's finest plots. Both of the wines are dense, muscular and packed with forest floor, ripe cherry fruit, orange peel and worn leather. Their longevity will just run and run, and they are so food friendly that you can pair them with almost anything.

Fonterutoli is a small hamlet with stunning views of Siena. Like a village that time forgot, it feels like you've stepped back into the Middle Ages. When it comes to Chianti, legend tells of a dispute over who owned the region, Florence or Siena? To decide the boundary, both cities decided to send a knight out on horseback at cock's first crow. Where they met would be the border. Siena chose a well-fed, plump, prize-winning white cockerel. Florence opted for a malnourished, scrawny black cockerel. The latter woke early and hungry and the Florentine rider was almost all the way to Siena by the time his rival was roused by the white cockerel. The meeting point of the two riders is thought to have been at Fonterutoli.
You might also be interested in: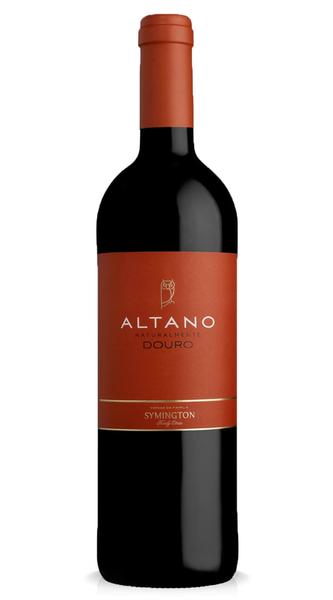 Altano, 2018
Douro Red, Symington Family Estates
Special Offer £10.49
Altano is a blend of Tinta Roriz that provides the rich berry fruit and Touriga Franca that adds a lifted floral character, …
$15.03 USD