Niepoort Port, Non Vintage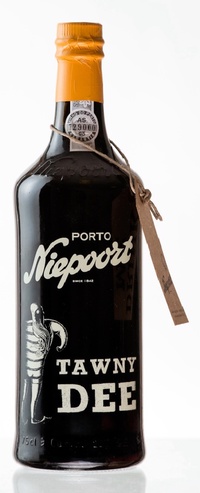 Description
Ruby Dum and Tawny Dee - the Niepoort 'twins' as reflected on the bottles. These wines come from the same lot, but over a five year period are aged differently so that the one is rich and ruby in style, while the other becomes paler and more tawnied. A rather novel and fascinating new approach which really works well. Both wines are very drinkable indeed.

Tawny Dee acquires great wisdom and subtleness through ageing in small old oak casks in our cellars in Vila Nova de Gaia exhibiting discrete characters of dried stone fruits. This refinement is further enhanced by the years of experience of our Master blender José Nogueira. A complex port with great character inspired by Alice in Wonderland's famous Tweedle twins. Niepoort Tawny Dee, with an average age of three and a half years, originates from low yielding vineyards in the Cima corgo region of the Douro Valley. The grapes are predominantly trodden in lagares, prior to ageing in small old oak casks at our lodges in Vila Nova de Gaia.
Brick red/tawny in colour, with delicate nutty aromas and a hint of dried fruits. On the palate, very well balanced with a youthful fruity, luscious character, which integrates well with a long spirity finish.

You might also be interested in: