Palmer Port, 2009
Single Harvest White Port
50 cl Bottle
Exclusive to VWP
* Free standard UK delivery on orders over £100
* Free vintage report, tasting notes and message
* 3 month replacement guarantee
* IWC Fortified Retailer of the Year 2022, 2021 and 2019
* 5 Star Trusted Shops rating
Description
2009 White Colheita Port - 50cl Bottle.
This rare white port-wine has been stored in seasoned oak casks since the 2009 harvest until it was bottled this year. White ports are a true rarity and this is an outstanding example.

Tasting Notes: The 2009 Palmer white port has a golden amber colour. On the nose it has a very fine, elegant aroma of honey, and peach infused with a spicy redolence of citrus peel and cinnamon. There are layers of complexity here with mint and a touch of walnut. The palate is perfectly balanced with a fresh acidity and sweetness. It has an amazing rich mellow flavour and an elegant citrus finish that lasts for minutes.

STORAGE
The wine is ready to drink and does not require decanting. The bottle should be kept upright protected from direct sunlight.



Condition
Excellent. Bottled 2019
You might also be interested in: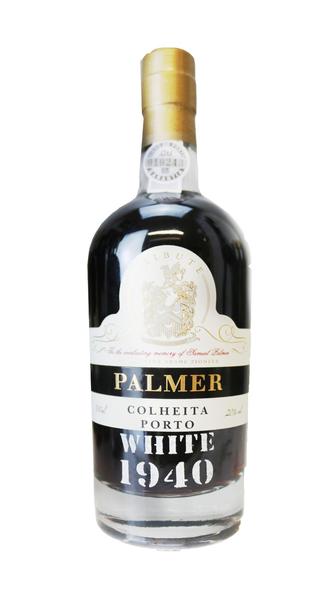 Palmer Port, 1940
Single Harvest White Port
50cl Bottle

1940 Colheita Port - 50cl Bottle. Exclusive to VWP.
The grapes for this wine were being harvested …
$493.81 USD