Barros Port, 1947
* excludes delivery (free standard UK delivery on orders over £100)
Description
Barros is an outstanding brand in the Port WIne history, since its foundation in 1913. Following a solid and successful path, confirmed bty several prizes and as a result of an energetic trade policy, Barros porto is today, and since 2006, part of the Sogevinus Group. Its brand positioning in the market has granted strong recognition, especially in Colheitas, a Port Wine category in which Barros is regularly awarded.

Topaz color and very intense aroma, slightly woody, a result of long aging in cask. Full-bodied, soft and velvety with distinctive flavors of dried fruit, which persist forever.It should be stored in a cool, dry, protected from light and temperature variations. The bottle should be stored upright.

Established at the beginning of the century, Barros, Almeida & C0 - Vinhos S.A., is undoubtedly, one of the most prestigious companies producing and trading in port. Nowadays, the Barros Group is composed of several companies acquired or established along the years, and its position on the port market is an important one (about 5% of total sales) producing in its Quintas up the Douro about 600 pipes of port. Barros' Ports are nowadays famous, appreciated all over the world.
You might also be interested in:

Barros Port, 1996
Colheita Port
Decanter Gold Award Winner 2021
Vivid golden colour. Rich and elegant nose, combining the dried fruits aromas with the aromatic wood notes. …
$64.30 USD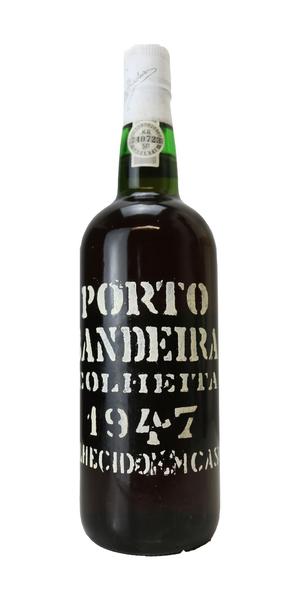 Porto Bandeira, 1947
Colheita
$499.87 USD

Messias Port, 1947
Colheita Single Harvest Tawny Port
The Messias colheita port from the outstanding 1947 vintage has been aged in a barrel
The extended …
$938.10 USD