Moscatel de Setubal, 1935
José Maria da Fonseca Moscatel de Setúbal
* excludes delivery (free standard UK delivery on orders over £100)
Description
The name José Maria da Fonseca is closely linked to Moscatel, becoming almost a synonym of that great wine is born in the Setúbal region.
The truth is that some of the best in the world born in muscat know this old family business.
The muscat of JMF are rare relics that are released dropper and are a mandatory stop. THE oldest muscat the region belong only to this company and are absolutely unforgettable, shouldering the best fortified in the world, such as Port and Madeira.
You might also be interested in: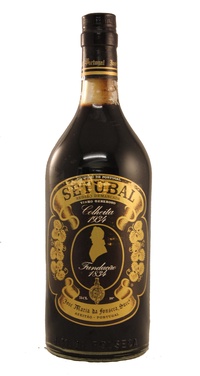 Moscatel de Setubal, 1934
José Maria da Fonseca Moscatel de Setúbal
The name José Maria da Fonseca is closely linked to Moscatel, becoming almost a synonym of that great …
$674.95 USD