New Arrival | Quevedo Ports
Posted 30 October 2017
by Vintage Wine and Port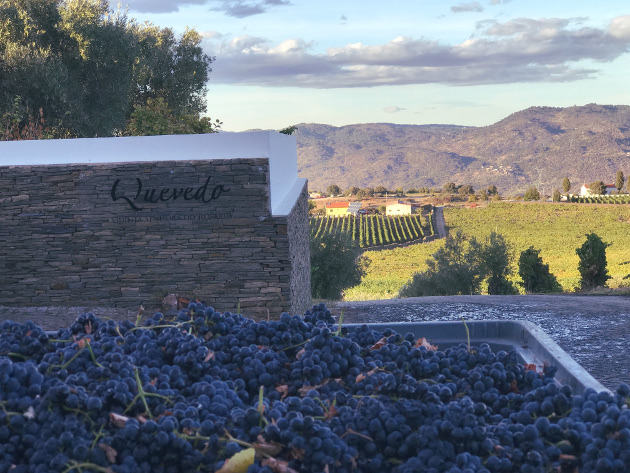 New Arrival | Quevedo Ports
Vintage Wine and Port is delighted to offer Quevedo ports to the UK market.
Quevedo is a small family-run winery that has an enviable reputation for producing high-quality port. Founded over 100 years ago the, winery has passed from generation to generation. Recently the ownership has passed to the brother-and-sister team, Oscar and Claudia who have taken the production and marketing to a new level.
Our MD Tony Carter visited Oscar Quevedo this year to discuss importing the port into the UK. Even though it was the middle of the harvest, the family values and Portuguese hospitality came to the fore. The company uses a very high level of innovation and modern production techniques. This has enabled Oscar and Claudia to produce a string of fabulous ports that have wowed critics and public alike. The 2011 LBV was voted Best Value/Quality Fortified Wine by the Robert Parker's Wine Advocate. The rest of the line-up often receives top marks - of note is the rare 1974 Colheita and the amazing 2000 Colheita both of which are fine examples of what this class of port can offer.
It is only with the opening up of the wine trade at the end of the 20th Century that producers such as Quevedo have been able to bring their wines to market. The UK market is dominated by the main Shippers of Taylor, Graham etc. and it has proven very difficult for small companies such as Quevedo to break into. By importing them directly into the UK we are able to offer consumers a unique opportunity to buy these wines at tremendous value.