Hutcheson Port, 2000
Description
2000 Hutcheson Vintage Port: Please note that this is an unusual 50cl Bottle (slightly smaller than the regular 75cl bottle).

Hutcheson Vintage Port, from the outstanding 2000 vintage, is still dark and inky in colour. On the nose there are lovely notes of violets, blueberries, morello cherry and other dark fruits. On the palate this is an attractive, elegant wine that is medium bodied loaded with fruit. The tannins have integrated well at this early stage in its evolution. A nice long finish. Drink now - 2030+ - Excellent 89/100 VWP Tasting. 01/20

Condition
Excellent. These wines have been stored by the shipper in their cellars in Oporto since first bottling until 2020 when they were shipped to VWP.
You might also be interested in:
2000 Burmester Vintage Port
Vintage Port
Half Bottle 37.5cl
The 2000 Burmester Vintage Port has come from the Burmester Cellars in Porto where it was cellared until purchased by us. …
$45.96 USD
Ramos Pinto, 2000
Ramos Pinto Vintage Port in Individual Wooden Gift Box

Founded in 1880 by Adriano Ramos Pinto, this Port House has always had a pioneering spirit – from the …
$125.47 USD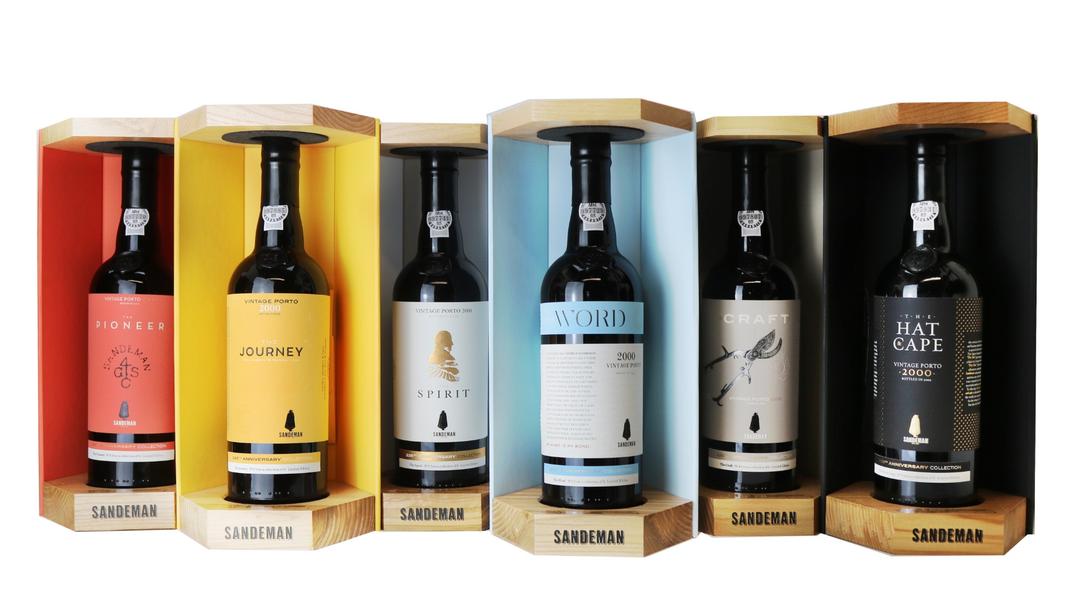 Sandeman Port, 2000
225th Anniversary Special Edition Vintage Port Collection
6 Individually boxed Ports from the 2000 Vintage.
To celebrate Sandeman's 225th anniversary, here is a very special limited edition case of 2000 Vintage Sandeman Port. …
$829.96 USD