1968 Wine and Port Vintage
Italian: 1968 was a good year for Italian heavyweight wines such as Barolo and Brunello. Whilst Bordeaux suffered from a poor vintage, 1968 marked somewhat of a renaissance for Italian wines particularly those from Tuscany and Piedmont. 1968 was the vintage that Sassicaia was first offered on the open market.

Bordeaux: Poor weather throughout the growing and harvest seasons led to a small, low quality, vintage. Most of the 1968 wine produced was consumed within a few years of the vintage and very few examples exist today. Those that still exist are well into decline and are unlikely to be of good drinking.

Portugal: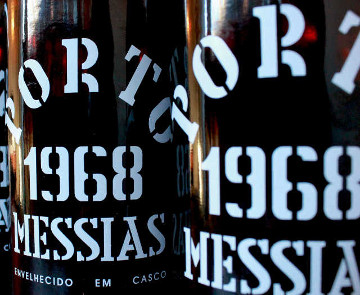 Making an excellent 55 year old wine gift for a birthday or anniversary, 1968 Port wines follow a strong run of vintages in the 1960's. The summer was hot and dry with no rain whatsoever in June and July, and only a little in August and September. The harvest should have produced solid good wines. However, only a few vintage ports (Sandeman) and Single Quinta ports were declared. There are still a few Colheita ports available which are drinking very well but stocks are tiny. These bottles are now very rare!
Buy with confidence
All of our wine gifts are available for immediate delivery from our own cellars. Your gift is backed up by our 5-star Trusted shops customer service rating.
Free standard UK delivery for orders over £100
Free tasting notes and personal message (add at the checkout)
Three month replacement guarantee
Choice of Gift Boxes
Winner 2022, 2021 and 2019 IWC UK Fortified Wine Merchant of the Year
Winner Decanter 2022 and 2020 Fortified and Sweet WIne Retailer of the Year
5 Star Trusted Shops Rating
52 products found.