1981 Wine and Port Vintage
Vintage Port: No vintage port was made in 1981. Our recommendation would be for a 1981 Colheita port from 1981. Kopke are renowned for their colheita and this would make a wonderful gift for a 41 year old Birthday or Anniversary this year.

Italian: The good 1981 Italian vintage produced a large crop of consistent wines. The best examples from Tuscany and Piedmont are now at their peak of their maturity, and will offer a good drinking experience.

Bordeaux: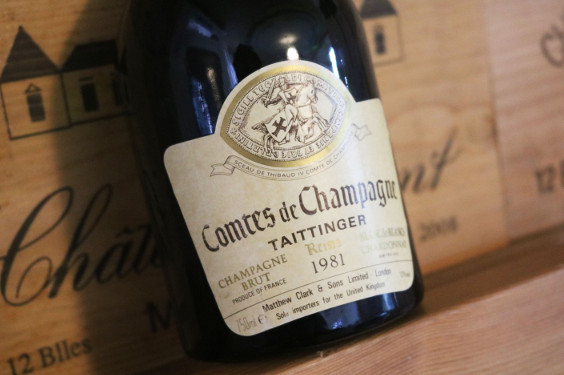 1981 was a very good vintage for Bordeaux wines that was overlooked in favour of the outstanding 1982 Vinatge. Although July was cool, the fruit ripened well through a warm and dry August and September. The harvest began under good conditions in the very last days of September but was hampered by rain in the first two weeks of October, leading to a dilution of the grape juice. Nevertheless, reliable chateaux still managed to fashion some stylish, classic wines, with medium body and good structure. These would make a great 41 year old wine gift for a birthday or anniversary.
Spain:
1981 was considered one of the great vintages for Rioja, and this wine is at its peak of maturity.
Buy with confidence
All of our wine gifts are available for immediate delivery from our own cellars. Your gift is backed up by our 5-star Trusted shops customer service rating.
Free standard UK delivery for orders over £100
Free tasting notes and personal message (add at the checkout)
Three month replacement guarantee
Choice of Gift Boxes
Winner 2022, 2021 and 2019 IWC UK Fortified Wine Merchant of the Year
5 Star Trusted Shops Rating
27 products found.