Symington Family Declares 2017
Posted 9 April 2019
by Dia Grigoriou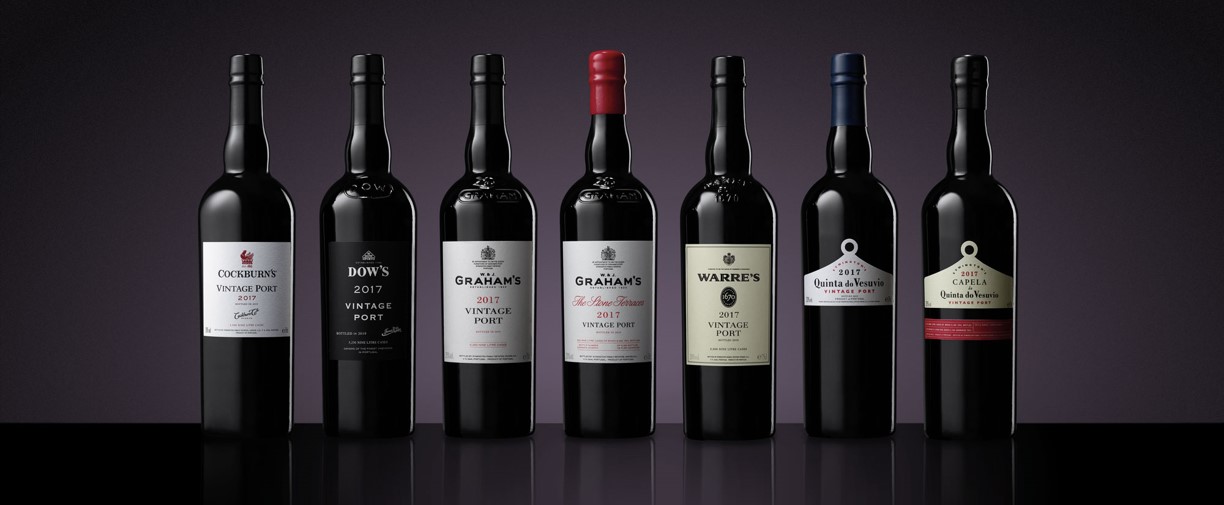 The Symington family just announced 2017 as a classic Vintage Port year, making this their first ever 'back-to-back' general declaration since Andrew James Symington arrived in Porto in 1882!
This declaration - only the sixth declaration of the 21st century comes in contrast with the tradition of rarely declaring a vintage year 'back-to-back'. So far, the port trade has held back declaring two consecutive vintages as we can see from the 2015 vintage port which, although of very high quality, was not declared in anticipation of the widely declared 2016. It is worth mentioning here that the only shipper continuously declaring their ports year after year, is Quinta Do Noval who also declared Quinta Do Noval 2017, as well as the very rare 2017 Quinta Do Noval Nacional Vintage Port.
Chairman Johnny Symington comments on this declaration: "Few wine regions in the world restrict vintage years with such integrity as we do in the Douro. The decision to declare Vintage Ports from two consecutive years was not one taken lightly. However, these two exceptionally strong harvests have produced wines of such immense quality that we felt justified in making this historic decision."
Reports on the 2017 vintage mention this was an early harvest as warm and very dry conditions resulted in small flavoursome berries of excellent polyphenolic composition and ripeness. These weather reports resemble the dry conditions of the stellar 1945 vintage, another early harvest resulting in vintage ports of the highest quality which are still drinking exceptionally well now, nearly 75 years later!
Head wine-maker Charles Symington reports:"In my 25 years as a winemaker in our family vineyards, I have never seen a year like 2017. The yields were extremely low, but the concentration and structure took my breath away. We have made some really remarkable wines."
Symington will shortly be offering limited quantities (by allocation en primeur) of Graham's, Dow's, Warre's and Cockburn's as well as Quinta do Vesuvio, Graham's 'The Stone Terraces' and Capela da Quinta do Vesuvio. The 2017 is just the fourth release of the latter two, which are only produced in truly exceptional years.
Given the very low-yielding year, the 2017 Vintage Port is the smallest Symington declaration of the 21st century, with en primeur volumes approximately a third less than in 2016.
To obtain a vintage port from the exceptional 2017 vintage, please e-mail us your interest at sales@vintagewineandport.co.uk.