1991 Wine and Port Vintage
Vintage Port: Declared as a Vintage by some producers, the first since 1985. The 1991 was a very small but good Vintage; the grapes tended to be small with little juice resulting in deep, dense powerful wines for the medium to long term. It was declared by the Symington-owned houses (Dow, Graham, Warre, Smith Woodhouse, Gould Campbell, Quarles Harris) while Taylor and Fonseca declared Single Quinta wines. Both the declared 1991 Vintage Ports and the 1991 Single Quinta wines would make a great 31 year old wine gift for a 31st birthday or anniversary celebration.

Italian: The 1991 Italian vintage was better than first thought, but did not rival the three exceptional vintages that preceded it. July was generally very hot and sunny, which continued into August. September remained warm, but rainfall from the middle of September on prevented Nebbiolo and Barbera from ripening fully. As a result the crop was small and the wines will not maintain the traditional longevity associated with the grape. In Tuscany, most producers in Chianti made only small quantities of Riserva, if any at all. In Montalcino and Montepulciano however, producers who thinned out the crop during the summer were rewarded with the raw materials for wines which have kept well. The best examples of Brunello and Vino Nobile have good depth and structure, and although the fruit is not particularly exuberant they are still drinking well now.

Bordeaux: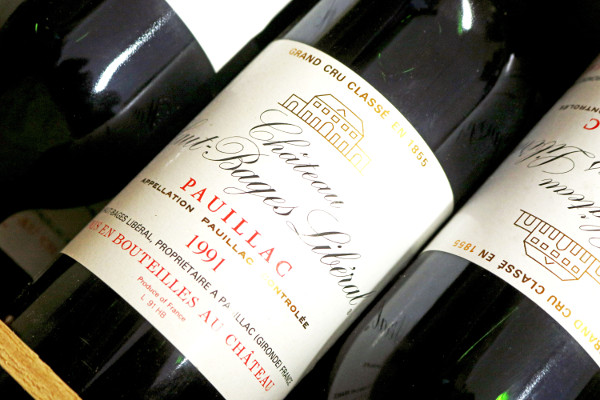 The 1991 was generally an inconsistent vintage for Bordeaux, with First and Second Growths still drinking well. An abnormally cold, frosty April killed many of the buds on the vines - particularly those in the east side of Bordeaux (Pomerol and St Emilion). Although new buds formed and developed, the harvest was always going to be late to allow the grapes to mature fully. Despite the set-back, some acceptable, light wines were produced from northern vineyards of Medoc and Graves.
Spain:
The 1991 Rioja and Ribera del Duero vintage was an excellent one. The crop was small, but the wines produced should have weight, structure and quality for years to come.
Buy with confidence
All of our wine gifts are available for immediate delivery from our own cellars. Your gift is backed up by our 5-star Trusted shops customer service rating.
Free standard UK delivery for orders over £100
Free tasting notes and personal message (add at the checkout)
Three month replacement guarantee
Choice of Gift Boxes
Winner 2022, 2021 and 2019 IWC UK Fortified Wine Merchant of the Year
5 Star Trusted Shops Rating
14 products found.